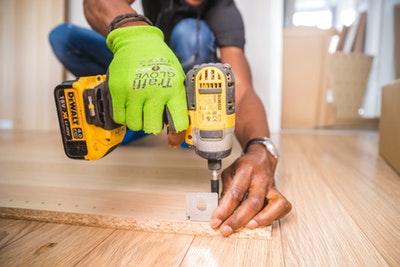 The world might be increasingly digital, but there are some industries that will always have to exist in "the real world." Take home contracting, for instance. People are always going to require help when it comes to their home, in order to make them more functional, modern, or beautiful.
And so, for this reason, it's one of the more robust industries that you can choose.  However, it's not as if success is going to come your way automatically. While there may be plenty of business out there, it's up to you to ensure that it comes your way.
In this blog, we're going to take a look at a few tried and tested tips that'll lead to success for your home contractor business.
#1 Transparent and Honest
People want to be trusting, but they've been burned before. If you're going to build a successful business, then it's imperative that you have a policy of openness and honesty.
It's not enough to know that you have these qualities; your potential customers need to know it too. People really do hate the idea that they're being ripped off (and rightly so); putting their mind at ease and assuring them that you're the real deal will help.
#2 Hire the Best
A home contracting job can only be as good as the skills of the people who are performing the task. So take a look at your hiring policy, and ask whether it's really pushing the best employees in your direction or not.
If the answer is no, then you'll want to make some changes. Once you have the best people on board, make sure they stay with you. Paying them a competitive salary and offering benefits will ensure that they're not looking for another job anytime soon.
#3 Expand Services
You might have one core task that you're famous for. But it's also worthwhile looking at expanding your services. Ultimately, the bigger the job you're able to do, the more profit you'll make. It's not as if you need to learn new skills yourself; instead, you can work with other professionals, on an as-needed basis.
If you have access to workers that have electrical lineman tools, or who are experts at all things plumbing, then you'll ultimately be able to offer better services to your clients. Of course, you should vet any outsider workers before hiring them, since the work will ultimately reflect on your company.
#4 Reviews and Marketing
Reputation will count for everything! When you've finished a job, encourage your clients to say a few words about the experience.
You'll then be able to use their positive words on your website and in your promotional materials, which will get the attention of new potential clients.
#5 New Markets
Finally, why not look at expanding into new markets? If you've gained a good reputation in your local area, then think about earning a good reputation in areas slightly further afield.
If you double the number of areas that you service, then you'll be doubling your possibility for work.
Are you thinking about starting a home contractor business?