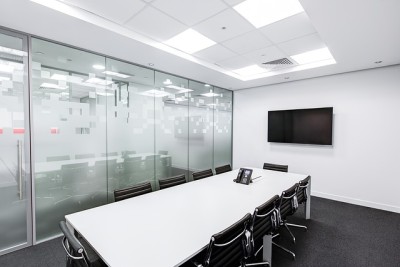 Just as redecorating your home can give it a whole new lease on life, giving your office a digital makeover can work wonders for morale and engagement.
Here are a few pointers to inspire you!
Free up Space by Digitizing Outdated Filing Systems
Ask any interior designer where they start with a makeover, and it's almost certainly got to do with getting rid of unnecessary clutter.
And in an office setting, the worst offender is almost always boxes upon boxes, and cabinets upon cabinets, and shelves upon shelves of old papers, files, and all those documents you kept 'just in case'.
Sorting through and digitizing all your documents, however, (especially if they've been piling up for years) can be a pretty daunting prospect! One potential nifty digital solution is to work as a team. Form a sort of conveyor belt, with people sorting documents for shredding and documents for scanning.
Documents to be scanned get passed down to employees with scanning apps on their smartphones, connected to your cloud storage. It might even be fun! Okay, maybe not. Alternatively, you can always outsource to a specialist.
Bring the Boardroom into the 21st
If there's one place you really want to put your best foot forward, it's the boardroom. It's where you'll give client presentations, meet with stakeholders, and interview top talent.
And with a little high tech love, it can also become the heart of your office – a space where teams can collaborate, share ideas, and put great things into motion.
Through technology such as interactive displays, audio visual installations, and state of the art video conferring facilities, your boardroom can become a real hub of productivity and inspiration.
Bring the Boarconsider a BYOD Policy – but Make Sure It's Securedroom into the 21st
With remote work and flexitime work growing so rapidly as a trend, Bring Your Own Device policies to make a lot of sense.
If employees are dividing their working hours between home, the road, and the office, using one portable device that can travel with them has heaps of advantages. Aside from anything else, it gives them the freedom to work the ways they find most efficient for them.
Unfortunately, it also opens your business up to additional cybersecurity risks. A BYOD culture makes your employees and your company more agile, adaptable and responsive – but you must take the time to make it safe and secure.
This includes not just ensuring you outline a clear set of guidelines and policies that protect you from legal liability, but that all your staff receives adequate training too.
Update and Upgrade Older Equipment – Within Reason
If slow, aging computers and outdated single-function office equipment are cramping your business' style, start looking at your options.
An increasingly popular choice, especially among small and medium businesses, is to rent tech and equipment which can be upgraded on an annual basis.
Always remember to run the numbers and do your homework first before deciding whether leasing or purchasing is the best option.
Whatever option you choose, don't let your old equipment go to waste. There are always schools, startups and charitable organizations that can make use of it, even if it needs some repairs. If it's really beyond saving, make sure you have it recycled responsibly.
It's important to remember though…
If It Ain't Broke, Don't Fix It!
Just because a piece of equipment is a few years old and there's a new snazzy model on the market, upgrading just for the sake if it probably isn't the right move.
Rather service equipment that's still doing what you need it to, and keep those funds available for bigger and better things. If buying new isn't going to have an obvious benefit for your profits or employees, think twice.
Aside from saving you money, you also need to consider the impact on your workers. Are they going to battle to adjust or need additional training?
Revisit Your Flexitime and Remote Work Options, and Adjust Your Office Space Accordingly
If you're one of the many companies now embracing the idea of remote work, don't forget the potentially transformative effect this can have on your physical office too.
Refocus your physical space on the needs of workers who spend most of their time in the office itself. This might include improving the layout or flow, and organizing equipment and storage areas around their needs.
Go Green with Energy-Efficient Tech
Implementing green initiatives in the office doesn't just benefit the planet, it's also good for your balance sheet and the health of your employees.
Make this a priority during your digital makeover, and you'll end up with a smarter, cleaner and greener office for everyone to enjoy.
Are you giving your office a digital makeover?