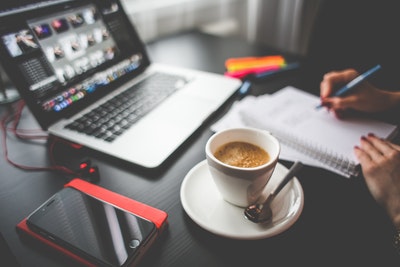 Running a business in today's world can be exceptionally challenging. For a business owner, there is so much to consider, and you usually have a million voices telling you which is the best direction for your business.
In this post, we are going to look at some unconventional solutions for your business, and then we will see why they may be able to help.
#1 Why You Should Always Add To Your Business
One of the most crucial things to your business's success is constantly adding and trying things that can set you apart from your competitors.
The business world is incredibly competitive, and unless you take certain measures to take on your competitors where they are weakest, you will possibly not see much in the way of growth.
As a business person that wants to succeed, you should be checking out your competition almost daily, and this is by far the best way to learn how to beat them. When it comes to beating them, it's always best to look towards the unconventional.
#2 Outsource For Success
If there is one thing that could really help give your business the boost it deserves, it could be to get out there and outsource.
By keeping all of your departments in house, especially as a small business, you could be bleeding cash in areas that you need not. If you really want to see your business experience some growth overnight, then consider both outsourcing and Managed Services. By applying these to your business, you will see some of the biggest and quickest changes possible.
#3 Get Your Content Right
Something that a lot of businesses are not appreciating the value of nowadays is the importance attached to creating great content.
As a company, you will be putting a lot of time, effort, and money into your advertising, but one thing you are probably ignoring is that you need to put answers to questions out in the world and set yourself up as the solution.
As a company, you should be creating blog posts, videos, and micro-moments that grab people's attention when they turn on their phone or computer in search of an answer to their question.
#4 Get Yourself Some Automation
If you are a small business, then there is no reason at all that you cannot employ the usefulness that is automation.
Automation is a glorious thing that nowadays can offer so much to a small business, from creating a virtual receptionist to automating you nurturing and marketing emails, automation is a one-stop-shop when it comes to saving you time and money.
Many businesses think that automation solutions are only for larger companies; the truth is that they are now affordable and opening new doors for businesses all over the world.
Conclusion
While these few things may not have been at the top of your list, they probably should be, and applying them will create avenues for your business that you didn't know existed.