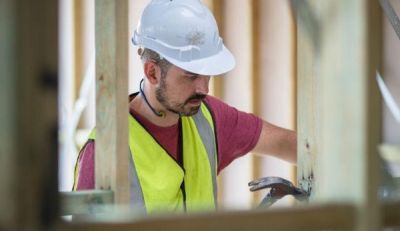 If you're planning a construction job in New South Wales, it is vital that you ascertain what qualifications and licenses that you legally require in order to ensure the project can go ahead. Each state and territory governs its own construction licensing, so check with your local governing body for the most accurate regulations.
For NSW-based builders, the NSW Department of Fair Trading regulates builder's licenses. In order to qualify for such a license, you need to be able to prove you have acquired certain qualifications and practical experience. What is classified as a dwelling? It's a building or part of a building that people live in, categories of which include houses, townhouses, terraces, duplexes, and flats.
If you require more clarification on the types of work you're able to do with and without a builders license or ascertain what is classified as a dwelling, speak to the NSW Department of Fair Trading or your local building training association.
What Kinds of Work Require a Builders Licence in NSW?
NSW builders require a license before they can undertake residential building work valued at more than $5000 (incl. GST) in labor and materials. Residential building work refers to constructing, altering, or adding to a dwelling, inclusive of repairs, renovations, decorating, or applying a protective treatment.
The following projects require the builder to have an NSW builders license: screened, glass or pool enclosures, atriums and conservatories, constructing or erecting a garage, carport or shed (including kits), bathroom, kitchen or laundry renovations, removing and resitting dwellings, saunas, and steam rooms, swimming pool building and structural landscaping, house lifting (e.g. permanently raising the height of an existing structure).
Certificate IV in Building & Construction – CPC40110 and RPL
If you're applying for the builder's license there are several prerequisites you'll need. This includes a minimum of two years of relevant industry experience that has been obtained within the last 10 years. For established builders, you may require a course that allows you to gain a certificate for skills you've already obtained in the field.
The Certificate IV in Building & Construction – CPC40110 has been specifically designed to recognize the skills and skill of experienced builders who are still needing to complete their qualifications. This certificate helps builders complete the subjects required in order to get the building contractor's license. For those who have skills or experience within the field, either obtained over the course of their career or in a role overseas, you may be able to receive credits against this qualification using Recognition of Prior Learning (RPL).
In order to avoid spending time and money on courses covering material you already know, RPL can highlight your past experience to a Registered Training Organisation, who, after reviewing a portfolio of evidence, could deem you competent and award a fully recognized, national qualification.
The portfolio would consist of materials such as overseas qualifications, transcripts, certificates, photos and videos, samples or work examples, letters of reference, your current resume and more.
How to apply for the NSW Builders Licence
There is a process you must follow to apply for your NSW Builders Licence. Firstly, obtain the correct forms, resources, and mandatory checklists from the NSW Fair Trading website, as they are your best reference point for the application. Once filled in you will submit this application with all the required documentation to your nearest Government Access Centre or Service NSW.
The following documents will be required as part of your application:
Proof of identity
Application fee (varies by license type or qualification)
Relevant qualifications
A referee statement from a licensed supervisor