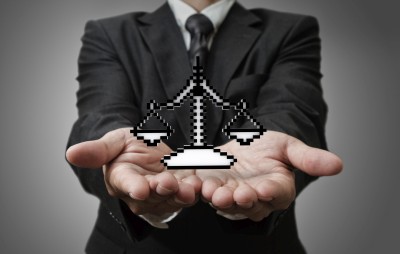 Starting a business can seem like a straightforward procedure until you get into it. The finances, the legal, and everything in between become list after list of items to handle.
During the course of normal business, you may need to seek the advice of professionals for litigation.
Here are the most common causes of business litigation and how you can be prepared for them. So whether you are dealing with a breach or you need government contract lawyers this article will help you.
5 Biggest Causes of Business Litigation
#1 Breaches
Contracts are made as a mutual agreement between two parties regarding their duties and obligations that are legally binding. In other words, they help simplify business interactions. A breach of an agreement is one of the most common causes of business litigation.
Over the course of your businesses' journey, you will have to experience several breaches of contracts and agreements with clients, vendors, and other stakeholders.
Having a business lawyer will be able to help you navigate these murky waters. It will also help you uphold the integrity of your business and protect its interests at all costs. To explore the best business lawyers and firms, know more here.
#2 Performance or payment disputes
When either one or both of the parties fail to abide by their financial or performance-related duties. It can occur when each of the parties has differing perceptions of the delivery dates, payment timelines, the scope of work, or another facet of the contract.
For example, you are in the house painting business and you finish the job on time but the customer has issues about the quality of paint used and refuses to pay for your service.
These disputes are rarely straightforward and are rather subjective in nature, so using a legal professional such as a lawyer can help mitigate the issues.  As a result, you may want to hire a lawyer that will know more about how to deal with these disputes.
#3 Confidentiality Breach
If your customer, employee, or vendor violates a confidentiality agreement, it can lead to litigation, especially if you have incurred monetary or other damages because of it.
Other damages from a confidentiality breach can include data theft, business loss, or harm to reputation. In cases where the damage is something other than financial, the evaluation of the cost becomes extremely difficult, and professional intervention becomes necessary.
Using a financial expert witness can help evaluate the damages and can be useful for the case.
#4 Fraud
Fraud is one of the more serious issues that often require legal assistance for resolution. The business harmed by fraud can suffer substantial losses or damages. If a fraud case makes it to course, the use of expert witnesses can help, particularly during cross examination.
For a claim to be proven right, the plaintiff must prove the following:
The accused had made a material representation of a deal and it was found to be false
The defendant was aware of its authenticity
The plaintiff relied on the defendant and acted on the deal and suffered loss and damages as a result
If you have been a victim of any kind of fraud, you hold the right to sue the individual or organization at fault and claim compensation.
#5 IPR infringements
Intellectual property is the most valuable intangible asset for any company or individual. It builds up an entire business and is the primary source of income. In fact, if you fail to legally report an IPR infringement in time, you might end up losing your ownership of it.
Intellectual property consists of:
Patents: In simplest words, patents protect your unique technology, processes, or inventions. They also have an expiry date, after which they are required to be renewed. These cases can be highly complicated in legal terms and require professional attention.
Copyrights: While patents protect your technical information, copyrights protect your creative information. It can be for published or written material, research, digital or artistic designs, audios or software. Copyrights can be leased or sold by the owner. However, copyrights do not need to be registered legally for one to claim infringement.
Trademarks: These are the symbols or expressions that identify your organization. You can register your trademarks for protection but it is not a mandate to file an infringement suit. So even if your trademarks were not registered, you can still sue for infringement.
Lastly
There are laws to protect every business, but when someone violates them and it causes financial damage to your business, seeking professional help becomes crucial.
If you are aware of being cheated in any of the ways discussed in this article, call a business litigation law firm before it is too late.