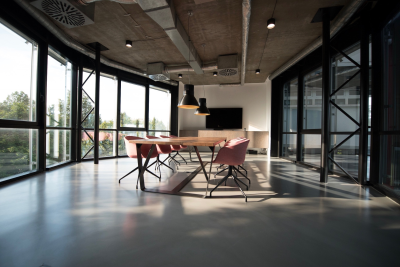 Whether your business is growing or you're looking to downsize, this is going to mean relocating your business.
Relocating your business can often mean downtime while you get everything sorted, and there's a lot of other things to remember if you want to get it right!
Here, we're going to discuss what you need to know if you think it's time to relocate your business. Read on to learn more:
Donate Office Equipment And Items That You Don't Need
If you're going to move somewhere smaller, or even if you don't want to have to lug everything somewhere else, you may want to donate office items and equipment that aren't of use to you anymore.
Try not to get attached to things and think about them logically; will you really need/use them going forward? If not, it could be a better idea to simply give them away.
Hiring A Moving Company
A commercial moving company will take care of most of the heavy lifting and moving for you, providing you choose a reputable company with experience.
Make sure you do your due diligence, as they are not all created equally, and choosing the wrong company could mean arriving at your new place of work with broken equipment – or even no equipment at all. Read reviews and testimonials, and ask for referrals of people so you can find the right moving company.
You'll want to hire them months in advance to ensure you get your chosen date, too. However, it's important to note that a standard moving company may not be the best choice for moving heavy machinery and equipment. If this is the kind of thing you have to move, you'll be better served if you visit AA Machinery for machinery moving resources.
Make sure you choose the moving or relocation company that suits the needs of your individual business. Take your time and hire with plenty of time to spare – don't forget to confirm your appointment closer to the time, either.
Mark And Number Boxes
Mark and number your box if packing them up yourself so you can easily begin setting up your new workplace once you arrive. Don't go by sight. Number them and write a brief description of everything inside so that you can begin setting up your new space hassle-free.
Get Insurance
You should already have insurance but look for a new policy that will cover you if anything should go wrong during this relocation. If you don't, you could end up with expensive purchases and repairs to make, and this will really put a downer on your relocation.
Prepare For Downtime
Your business is likely going to experience some downtime as you move, so how can you minimize this? Can you have people on hand to work remotely, taking care of emails and admin, even if you can't continue what you would usually be doing?
Make sure you inform customers of your downtime and when you expect to be back. Having a solid plan in place for your move ensures you're not missing out on sales and business for too long!
Are you planning to relocate your business?