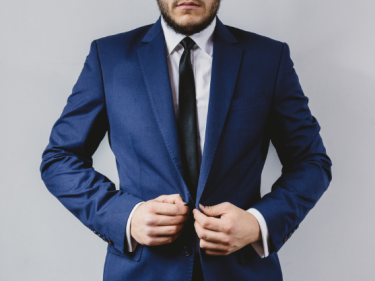 When you're trying to attract new clients and succeed in business, first impressions are everything.
It's human nature to form opinions and make judgments within seconds. As a result, you need to make sure that you look and act the part from the get-go.
Here are some fail-safe tips to make that all-important positive first impression.
#1 Remember that You are Part of Your Marketing Strategy
Ask yourself these four questions:
Do you deal with clients directly?
Are you responsible for negotiating deals or trying to get investors on board?
Do you attend meetings on a regular basis?
Does your business deal in direct sales?
If so, it's essential to remember that you are part of your marketing strategy.
If you're talking to clients or investors, you need to persuade them to put their trust in you. Make sure you look smart and professional.
Arrive on time and prepare for every meeting. Rehearse presentations. Be confident, but not arrogant. Always make the client feel valued.
You should treat every individual the same, regardless of the value of their custom. It's important that you know what you're talking about, and clients can see that you're passionate about your job.
If you look bored or disinterested, this will reflect badly on the company.
You should set a good example for the people who work for you. They are also part of the marketing campaign, and they should follow in your footsteps.
Enforce a suitable dress code, and ensure that everyone is aware of what they're doing, and who they're meeting. Encourage eye contact, friendliness and professionalism.
#2 Make Sure Your Office is Clean and Tidy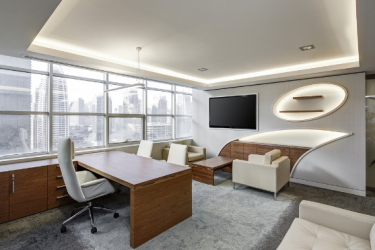 What would you think if you turned up at a rundown, dirty building for a business meeting?
Your office can say a lot about your firm. Make an effort with the decor and ensure that meeting rooms are pristine. Keep corridors free from clutter and spray room fragrance.
Hire professional cleaners or invest in a used floor scrubber. Make sure bathrooms are clean and fresh. Offer clients a drink while they wait.
We do this at out business and I feel it adds that professional tough to things that most other businesses don't do and sets us apart from other companies.
#3 Get Your Branding Right
Branding can make the difference between securing and losing a deal.
Make sure your branding reflects your business. You should be able to tell what the business offers and why it's different from other companies from reading a leaflet or checking out a website.
Be original and keep things simple.  I feel to many businesses try to over complicate things and this can real cost you over the long term.
Quick Tip:  A simple way to know if people understand your brand is to take the friend test.  Ask a friend or someone you know and just ask them to tell you in their own word what your business does.  If they can't answer that simple question it should be obvious that you need to change something.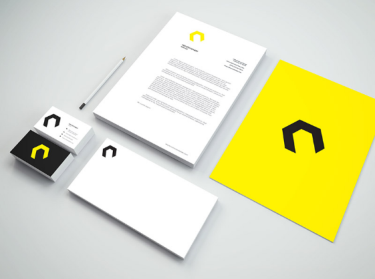 In the end marketing is not just about social media, brochures or emails. Anything that bears your name could help to attract new business. Make sure that company cars and vans are in good repair and that they are cleaned frequently. Ensure that contact details are clearly visible.
Final Thoughts…
When you're meeting a client, they may decide whether or not they're going to use your business within seconds. It's essential to strike while the iron is hot.
Look the part, do your research, and always be punctual. Be confident and assured, but don't go in for the hard sell straight away.
Build up trust, and be open and polite. Make sure your office and anything else, which carries your name, also looks professional. Focus on your branding and be clear on what you're offering and how you're different to competitors.
So what are you doing to make a good first impression when working with a new client?  Share your thoughts, comments, and ideas below.