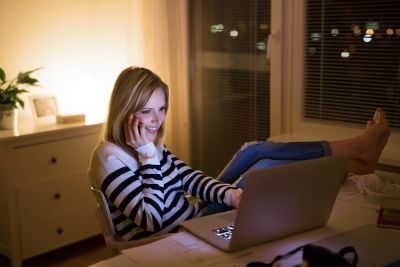 Finding the most profitable business idea has always been something that entrepreneurs seek. However, since we live in a fast-moving world where trends come and go, it is hard to come up with something worth investing in.
There are a lot of small business ideas to start with this year where the competition is low and you will get the best chance to boost your profits.
Finding the right business idea will is like guessing the winner of the Kentucky Derby horse race: if you have the best instinct, you can strike gold.
In this article, we will go through some of the best small business opportunities to start in 2020 and find out more about the advantages they offer.
#1 Fulfillment by Amazon (FBA)
This type of business has been around us for quite a while, but it seems 2020 is going to be the year for investing in this business.  Amazon is the world's largest online retail platform and it allows users to sell on their website.
This business model is good just because it is simplified. Amazon will take most of the headaches for running an online retail business in exchange for monthly storage fees.
They will handle the packing, shipping, returns, and customer service, which is a big part of the business. You will only have to worry about choosing the right products and shipping them to your storage unit.
This is one of the best ways to grant access to a worldwide market with a huge number of customers.
#2 Skilled Trades
Just because many people neglect to consider skilled trades as their career of choice, they are going extinct. Some people do believe that skilled trades are poorly paid, which is not the case.
Jobs like welding, plumbing, electrical control systems, masonry, or steel working are not getting enough attention and most of the common workers are in their late-career days, and they will not have someone to pass the skill to.
This means that it is an excellent opportunity to start your small business. You will not have fierce competition to battle with, and the worth of the skill will increase over the next few years, so you will be able to make more money.
#3 Virtual and Augmented Reality
We all know that Virtual Reality, as well as Augmented Reality, are trending right now, and many new businesses are starting using them. It is expected that the rise in popularity in these technologies will continue as the global market will expand by 63.3% by the end of 2025.
Things like 3D movies, real estate marketing, Gaming, social media VR, and training VR are the categories where VR and AR are most present.
This means that the world needs people who will take care of developing such features and maintain new technologies. So, start learning 3D design now and seek a career in AR or VR business.
#4 Virtual Call center operator
The difference between regular call centers and virtual call centers is that the virtual ones can employ people from all over the world to do their jobs from home.
This business is excellent just because it is a low-cost investment and all you need to do if hire freelancers that will take care of all your calls for a fraction of the cost.
Once you set up this business and find the right clients, you can make it as you can focus on other business since it does not need much attention to operate.
#5 Data Analyst Consulting
Since the value of 'Big Data' is continuously growing and it surpassed the value of oil becoming the most valuable resource on the planet, it is a business full of potential.
More companies start to leverage the value of big data and incorporate it into their organizations. Fortunately, big data needs analysts in order to use its potential. That is why it is a good idea to open a data analyst consulting business.
These are some of the best business opportunities to start in 2020. Finding the right business for you needs a lot of prior research in order to come up with a business plan capable of succeeding.