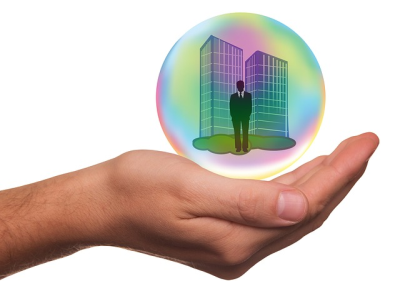 First thing's first – congrats on shopping for business insurance. Entrepreneurs can be pretty laidback regarding its importance. Yes, it's kinda expensive and you might not need, but it's a safety net which can save millions in the long-term.
Figuring out that you need a policy is an excellent start yet it's only the first step. To be totally safe, you need comprehensive cover which protects you from almost any scenario. The world of insurance is a complicated web of jargon and what-ifs, which makes it feel as if you're never going to find the right policy.
Thankfully, you can find the secrets of business cover underneath.
#1 Evaluate Your Risks
A basic method is to pay a premium for a policy which covers pretty much every situation. Although this is a great way to ease your mind, it's not financially viable. As a startup, it's essential to assess the risk versus reward element of the policy.
You can't afford to pay for flood damage if you are located in a dry state at the top of a hill. Sure, it could happen but the chances are it won't.
Instead, make sure there is car insurance for the employees with a company vehicle who might get injured in an accident. It's a process and you need to go with the highest probability.
#2 Do A Little BOP
BOP stands for Business Owner Policy, and it's a general type of cover that includes a variety of features. You might, for example, put property and general liability insurance into one basic bundle.
The reason it's worth checking out is that of cost. Because it's one policy, BOP tends to be cheaper than taking out multiple contracts. Some people find that this isn't the case, so don't take it as gospel.
However, don't assume it won't be worth your while either. Check it out and come to an informed decision.
#3 Shop Around
Yes, it's played out and you'll probably know this tip already, yet it's worth mentioning. For one thing, lots of buyers invest in the first policy they find without any further research because it's easy.
With comparison websites, there is no excuse not to check out various deals. Secondly, you can haggle while shopping around. Never be scared to ask for a tailored version and then to ask for their best price.
You can always let them know that their competitor is offering a better contract and you're going to opt for them.
#4 Accept The Loopholes
Trying to find ways to block every loophole is impossible as the game is rigged in the insurance companies' favor. "An Act of God" is a prime example of this in practice. All you can do is be adaptable.
When your circumstances change, be sure to tell the seller so they can review your policy. Otherwise, they'll void the contract when you need them the most and you'll be in a terrible position. Also, don't lie as it will bite you in the future.
The key is to understand your risks while shopping around and being truthful. They are the secrets of business insurance.