In business, you know that you need to be one step ahead to keep up. If not, you'll be left on the shelf. And when it comes to your company, that's never going to be the best idea.
So, instead, you need to learn to work out what is going to help you to stay ahead of the game.
No matter what your business is, or what you do, you will find that there's always a range of different ways that you can make this happen. Because whether you sell a service or you've created a product, most business will have the same kinds of operations in place. And it can often be your operations that matter.
Think about it. When you come up with a business idea or a product with a difference, it is going to mean that you have the potential to have something special. But if you're not able to nail your operations, it won't matter. Nobody will hear about your business or want to be able to buy from you.
One of the leading areas of your operations that will influence this is your communications. From your marketing to sales to customer services and even internal communications between your departments, if you're not leading in these areas, your great business idea won't matter.
So let's take a look at the ways you can make sure that you're business is as clever as it can be when it comes to your communications.
Set Up Systems
Point number one is always going to be about your systems. A lot of the time, we just assume that we need to focus on our external communications above all else.
While they are important, it's important not to neglect your internal communications and operations as a result.
Instead, you need to make sure that you're working to the right systems so that you're not only on top of your operations and admin but also that all of your departments are communicating with each other as they should be in each area too.
Invest In The Right Tool
From here, you may also need the right tools. And again, this will be to ensure that your internal communication systems are up to scratch.
When you have the right tools in place, from chat software and ticketing systems to an internet so that you can keep your staff updates, you'll know that your internal communication is flowing as strongly as it should be.
Get The Right Hardware
But at the same time, you'll also need to make sure that you have the hardware too. The software is important in order to make sure your communication is as effective and efficient as it can be.
But without the hardware, it will be non-existent. So, you need to make sure that you have phones, like conference phones and headsets, and even computers that are up to scratch with the level of communication your business needs to make.
Have Meetings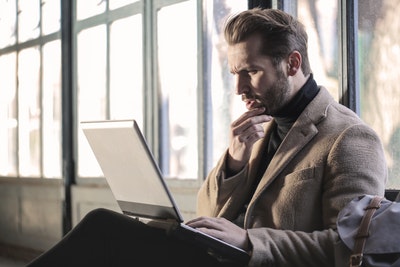 You will find that a lot of business professionals will say that meetings are redundant. In some cases, they can be.
But if your teams aren't communicating or understanding each other and it's affecting your work, meetings will always be essential.
Just be sure that you have an agenda, that you stay on topic, and that you're maximizing your time to improve the business, not hold it back.
Prioritize Training
Next up, you're also going to want to make sure that you're able to tackle training in the workplace too. This is to make sure that your external communications, particularly with customers or potential customers, is as it should be.
Whether you're looking sales etiquette or communication techniques, put something in place. When you're able to stay on top of your training, you'll know that you'll be able to get this part right.
Work With Experts
From here, you may also want to think about the experts you can bring in to really make sure that your communication is as it should be.
Working with experts, like marketing agencies, will allow you to push your boundaries and harness ideas and knowledge that you may be lacking – which will always be good for business.
Attend Seminars
When it comes to your communications, you should always want to be able to improve. When you're able to focus on your efforts, you can grow.
So be sure to look out for marketing and business conferences and seminars that you can attend. By networking in this way, you'll be able to take on board tips, advice, and ideas to take away and apply to your businesses communications efforts.
Apply Feedback
Next, you need to make sure that you're applying any customer feedback to your operations. Whenever you get the chance to hear back from your customers or get their insights on your company, take it all in.
Your customers are the ones buying from you, so their feedback can be vital if you want to grow and need their needs in a much more effective manner.
So be sure that your customer service process allows for feedback so that you can then take it on board and improve going forward.
Engage With Your Customers
At the same time, you're also going to want to make sure that you can engage your customers as much as possible. And communications will be important here.
You should look to inspire them and provide them with value, so it can be a good idea make sure that you're an approachable company in order to do that.
Get Creative
Finally, you're going to want to think about getting a lot more creative when it comes to your external communications. If you want to be clever, you may need to push boundaries or do something differently.
And creative marketing ideas can definitely help you with that. As long as your marketing efforts are on brand and engaging, you should find that this step can really push your external communications for the best possible results.