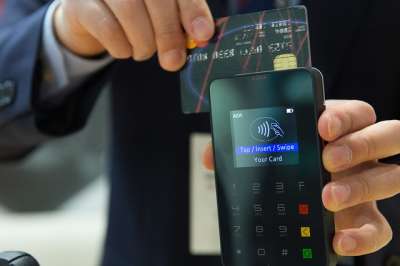 As a business owner, naturally you want to do whatever you can to grow and improve your business, which is why it's essential that you take the time to carefully consider how you're running your business and whether you should be doing anything differently.
Bearing that in mind, if you've noticed that perhaps your business isn't as on par with your competitors and what they offer as it could be, you might want to consider what your options are for improving your business.
Wondering how you can do that? Below are five simple ways that you can upgrade and improve what your business offers – have a read and consider implementing these ideas in terms of how you run your business.
#1 Take advantage of smart technology for payments
As a business owner, you should constantly be looking for ways to improve the experience that your customers have when they shop with your brand.
One simple way that you can do that is to improve the payment options that you offer, such as being able to process EMV transactions faster.
If your payment machines are running slow, it might be time to replace them with more modern designs that not only run faster but also offer contactless payments.
#2 Make communication easier with chatbots
One thing that customers always value from business owners is communication. When a business puts communication with customers first, this is seen as being an extremely positive move as it shows that the business values its customers and their needs.
So if your business's communication is lacking, perhaps now could be the time to change that? A simple way to do this is with the use of online chatbots that make it far quicker, easier and less time-consuming for customers to contact you.
#3 Go mobile
Your business website is the hub of your company, which is why it's so important that it's accessible for everyone.
Did you know that around 85% of internet users tend to go online via their smart devices, such as their smartphone or tablet, rather than via a computer?
What this means is that it's essential that your website is fully-responsive and mobile-friendly. If it's not currently mobile-friendly, now is the time to change that.
#4 Offer video meetings
Whether you have a customer who needs to speak with you or a brand partner who wants to discuss an important topic, a video meeting could be the answer.
When you have a hectic schedule, you don't always have time to meet people in person, which is where video meetings can come in.
If your company is yet to offer video meetings, this is most definitely something that you should consider offering sooner rather than later.
#5 Utilize business management software
Last but not least, to ensure that your business is running as smoothly as possible, it's worth considering utilizing business management software.
Unless you want to waste your time dealing with all of the little day-to-day tasks that come with running a business, investing in this kind of software is an essential purchase.
There you have it, five simple ways to upgrade and improve what your business offers.
What are you doing to upgrade what your business offers?