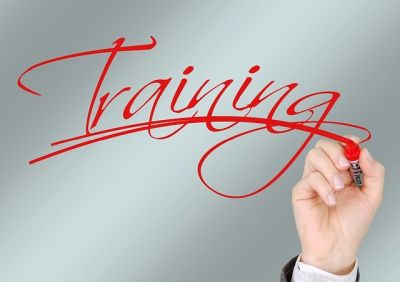 Company away days have become a major part of modern business.
While organizing yours may feel a little daunting, the rewards are so vast that you need to make it happen. After all, not getting the maximum efficiency out of the team is one of the most common issues to hold companies back.
So, how can you be sure that yours will pass in style? Here's all you need to know.
Choose A Fun Yet Productive Idea
Company away days should set out to achieve several things, and they need to happen in an engaging fashion. Injecting a sense of enjoyment is vital. This is why paintballing and other physical training activities can work wonders.
While developing key communication and problem solving skills is vital, you also want to unite the team. A cool uniform for the day can accomplish this goal.
With design your own patch services, you can bring teams closer before the event has even arrived. In addition to internal teams, it works wonders for interdepartmental connections. Not least because uniforms serve as a memento.
You can also ask your employees or ideas on the activities of the day too. Ultimately, though, a corporate event that supports team growth and bonding through fun and engaging methods is a winner.
Use An Agent
There's nothing worse than investing time and money into an idea only to see it backfire. Sadly, taking the DIY approach could see this happen. Whether it's the activities, catering, or logistics, a single mistake could turn the event into a washout.
The best solution is to find a company that focuses on organizing quality away days. This ensures that your corporate event is tailored to the size of your business as well as its objectives.
Moreover, you can be sure that every activity will have underlying benefits for the company. In many cases, employees respond to an outside influence in a far more positive manner too, which should not be ignored.
From a personal perspective, it makes financial and logistical management far easier. Despite the many benefits that an away day can bring, you can't let it disrupt productivity. Thanks to this easy approach, you can focus on running the firm.
Be Involved
While it might be better to take a backseat approach in terms of the management, you should still be involved. After all, the corporate away days aren't only there to enhance colleague relationships. The employer-employee bond is equally key.
This is your chance to show that there you can be a friend, and that you do not have a superiority complex. The fact of the matter is that employees will work harder when they actively like their boss.
If the away day can help establish this atmosphere, it's essential that you grab this opportunity. This one day alone can outweigh months of hard work in day-to-day office work.
Besides, your participation gives you a chance to monitor staff attitudes. You can also suggest ideas that translate to success in daily work life. If that doesn't sound like the perfect corporate away day, nothing will.
Are you planning to do a company away day?