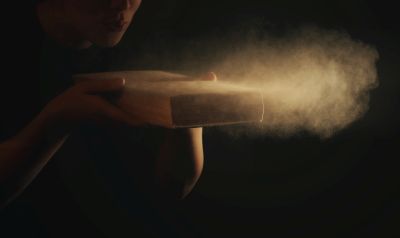 The purpose of industrial dust collectors is to ensure that workers in the workplace are safe. However, not all dust collectors are equal. How can your company achieve this?
The dust particles created by gouging, welding, or grinding contain harmful alloys and metals. And if these particles are released into your workplace, it can be dangerous to the people who work in the area.
These particles pose a huge risk if they contaminate their food and water, or if they get inhaled.
How do you ensure that your dust collection system is safe?
Industrial Dust Collectors: How to Ensure Safety
Here are 10 things you can do to ensure that your dust collection system is safe using industrial dust collectors:
#1 Use an industrial dust collector that has a higher-pressure rating
Industrial dust collectors now are equipped with a dust suppression system or an explosion venting system. The strength of the vessel is important in sizing the explosion protection equipment.
If your dust collector has a higher-pressure rating, you'll be confident that it will stand up better in case there's a combustible dust explosion.
#2 Protect the ductwork from explosion hazards
You need to protect the ductwork that serves the dust collector, even if it has a rugged construction or a properly-sized explosion vent.
Make sure that the ducting has dampers and valves to minimize the risk of explosion in these components. Surprisingly, a lot of companies overlook this.
#3 Do not store dust in the hopper
Always make sure that your hopper comes with a device that will discharge the dust into a separate storage container during the cleaning process.
Also, make sure to empty the storage regularly, so that dust won't build up in the hopper. Dust sitting in a hopper will create a potential explosion or fire risk and can affect performance by clogging up the system. It will also prevent the pulse-cleaning system from performing its job.
#4 Obtain a written guarantee of emissions performance from the filter supplier
Most of the time, equipment suppliers mention removing 99.9% of contaminants, or state filter efficiency as a MERV rating. These ratings can be useful when it comes to comparing the performance of different products.
However, the OSHA and EPA do not care about percentage efficiency claims. What they want to know is whether the emissions will be below or at the required thresholds.
Mass density efficiency is the best predictor of a filter's air quality compliance. You can ask the filtration manufacturer to provide a written guarantee of emissions performance.
#5 Use a timer board to control pulse-cleaning of filters
Although programmable logic controllers (PLCs) are famous for different processes, they aren't perfect when it comes to controlling the pulse-cleaning of filter cartridges.
With a PLC, the valve opens too slowly for proper pulsing to happen. For you to optimize cleaning and ensure reliable dust collection, use a timer board instead.
#6 Reduce change-out frequency
The less service needed, the better, regardless of how maintenance-friendly industrial dust collectors are, so make sure to use longer-life filters.
The extended-life cartridge filters today can reduce the frequency of the replacement, minimizing the exposure of your workers to dust. This saves you from the disposal and maintenance costs.
#7 Use a collector design that ensures easy and safe filter change-out
The purpose of a safe change-out is safety to keep workers from entering the dust collector when changing the filters.
While a lot of industrial dust collectors offer this feature, the old-style baghouses still require entry, which puts the workers at risk. They require companies to monitor for gas and to file confined space entry permits.
Pulling out a dirty overhead filter weighing 100 pounds can be dangerous. It may result in back, foot, and neck injuries. Industrial dust collectors should allow ease of access, so workers can slide in and out of the housing readily.
Avoid threaded connections on the hoppers or filter access doors. Dust may build up in the threads and cause connections to stick.
#8 Make sure to use fire prevention technologies
For spark-generating applications, there are different features and technologies you can use, which include flame-retardant filter media, spark arrestors, perforated screens, or cyclone devices. You may also opt for fire sprinkler systems.
Industrial dust collectors that use vertically-mounted filter cartridges are better than the ones with horizontally-mounted systems because they reduce explosion and fire risks. Vertical mounting helps reduce the load on the filters and eliminates problems.
With a horizontally-mounted system, dust stays at the top of the filters, and there isn't a pre-separation of abrasive or heavy particles from the air stream. This can shorten the life of the filter, and provide a dusty surface that allows sparks to ignite.
#9 Use a safety monitoring filter
We have so many industrial dust collectors today which come with a safety monitoring filter system. This serves as a secondary bank of efficient air filters that help prevent collected dust from re-entering the workspace in case there's a leak in the dust collector's main filtering system.
This is an important component that recycles air downstream of the dust collector. By recirculating cooled or heated air back through the plant, you wouldn't need to pay for the replacement of the conditioned air anymore.
This will also help you reduce the regulatory paperwork. By containing the air inside, you don't have to worry about the time-consuming permitting involved when contaminated air is released outside.
#10 Ensure that your dust collector has additional safety accessories if necessary
Using caged ladders and OSHA-compliant railed safety platforms will help prevent falls and slips whenever your workers access the dust collector for service. The lock-out or tag-out doors will prevent injuries due to the inadvertent opening of doors in a pulsing cycle and exposure to hazardous dust.
If you're handling highly-toxic dust, especially in pharmaceutical processing applications, you may use a bag-in/bag-out (BIBO) containment system. This will help isolate your workers from used filters during a change-out.