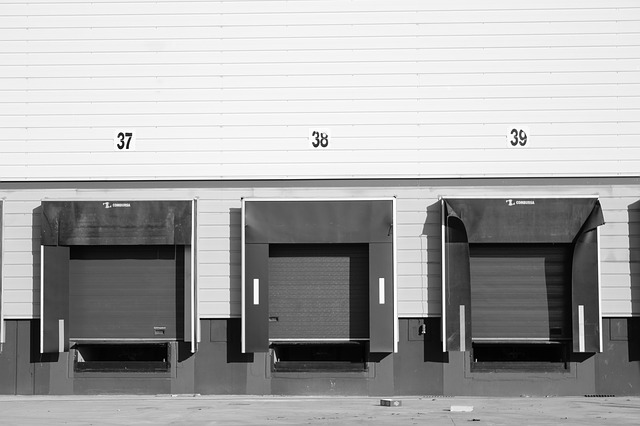 Real estate is one of the asset classes that many people use to build wealth even during difficult times. And, one sector of this industry that has been proven to be recession-resistant is self-storage.
Even with the COVID-19 pandemic, this business is still generating lucrative returns on investment (ROI) for most investors. As other businesses downsize and people relocate to other places to pursue new job offerings or improve their quality of life, there will be a steady demand for storage spaces.
However, it is important to keep in mind that not all self-storage investment opportunities are the same, and buying the wrong one will not give you the amount of passive income that you expect.
So, you should do your due diligence in making your final decision.
How to Choose the Best Self-Storage Business for Sale
While self-storage is a sound business, there are important things to do on your part to find the perfect property. Here are 5 useful pieces of advice for starters:
1. Choose the right location.
Self-storage facilities are found everywhere. You can even see them thriving in both cities and rural areas. This has lead to a misconception among some people that location is not important.
However, you should not fall under this notion. The truth is, the location of your business will always play a huge role in achieving success in this type of investment.
So, when buying a storage unit, you should consider the following:
High visibility and accessibility – A property in a prominent location would get higher occupancies and command higher rents. It is also more convenient for moving trucks or tenant vehicles to access.
Traffic – A facility in a high-traffic area (for example, one that is close to multi-family apartments, housing developments, and universities) is likely to perform well.
Surrounding establishments – Storage units nearby shopping centers and retail chains tend to be more successful than facilities located farther away.
2. Evaluate the cash flow of the property.
Self-storage facilities are driven by cash flow, so it should also dictate your decision. To find self storage investment opportunities that will give you the most value for money, look at the property's cash flow in the last 3 years and compare the numbers with the current rent roll.
If they are declining, then this should be a red flag. If they are rapidly rising, then the property should be an ideal choice.
3. Sort out your financing.
The loan package that you are going to use to purchase the facility will affect the financial aspect of your business in the course of time. Either, it can place you on top of the game or behind your competitors.
So, make sure that the self-storage for sale owner financing option that you take is aligned with your financial strategy to efficiently meet your goals of owning this type of real estate.
4. Inspect the property.
You should not ignore to conduct a detailed inspection of the property. This gives you more information that helps with your investment decision.
Is the facility still in good condition? Or, does it need repairs before you can open it up for business? Answers to the questions will allow you to stay on top of your finances.
5. Seek assistance from the professionals.
As a new entrant in self-storage, it is best to seek guidance from professionals who know the industry like the back of their hands. Sure enough, a seasoned self-storage consultant can help you navigate through a complex market and choose the best properties out there.
How to Calculate the Potential Income of a Self-Storage Facility
As previously implied, it is important to get an idea of the gross potential of a property by assessing its previous cash flow, so you will also know the self-storage investment returns that you will get. Generally speaking, there are two main steps that you should take.
Getting the Actual Figures
When you say "actual figures", it pertains to the rental revenue generated by the property and the expenses, which mainly include the costs of maintaining the property, payments for utilities, loan payments, and depreciation. Once you have these numbers, you can proceed to calculate the facility's gross and net profits.
Identifying the Capitalization Rate
The capitalization rate (cap rate) is also another important metric that you should have to estimate the potential ROI of a self-storage business. The formula for calculating cap rate is:
Net Operating Income (NOI)/Sale Price = Cap Rate
To get the NOI of a property, take the gross income (GI). Then, subtract the normal operating expenses (NOE). So, it is:
GI – NOE = NOI
Remember, a property that has a lower cap rate has a higher value, which means it is a good option for an investment.
Types of Self-Storage Businesses That You Can Invest In
While most people think about self-storage as places to store only unused household items, there are actually different types of these facilities that you can choose depending on your target market.
Indoor – This space is found inside a building and is typically used to store household items and business inventories.
Outdoor – This is a storage plot (which is sometimes covered) used to store motorcycles, cars, recreational vehicles (RVs), trucks, tractors, and boats.
Drive-Up – This is quite similar to indoor storage units, though it looks like more of a garage. Unlike the former, it allows you to drive a vehicle right to its door to load and unload your items.
Mobile – While storage facilities are fixed in a location, you can choose to offer an extra type of service to offer movable individual storage units, which are otherwise known as "pods". These units are ideal for people who are renovating their homes and need a temporary space on their own property to store their belongings.
Final Thoughts
Self-storage has been one of the most lucrative industries in the US and has been growing ever since. In fact, it is predicted to continue to expand with a compound annual growth rate (CAGR) of 4.79% in a forecast period until 2026.
Like other types of real estate assets, self-storage facilities can provide you with a steady stream of income and financial freedom. However, before you jump into any self-storage investment opportunities, it is important to be well informed to make a smart decision.
For more tips and information on real estate, browse our site!