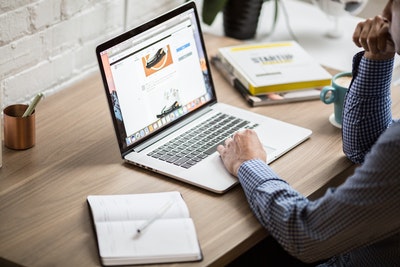 Starting your own business is no small feat, so it can be hard to stay on top of things when the paperwork starts to pile up.
Fortunately, by making a few small changes to your lifestyle and work environment, you can transform the way you approach your productivity and keep your eye on the prize.
1. Don't be afraid to get outside help
When you're tackling challenging projects, it can be hard to admit when you might need a hand. The benefits of getting some professional advice can't be overstated, and are sure to reflect on your work.
For example, consider checking out an LLC registration service instead of trying to tackle the task yourself, or getting in contact with a financial advisor for a second opinion on your spending.
By reaching out, you'll save yourself buckets of time and stress, and the results will speak for themselves.
2. De-clutter your environment
The environment we work in has a huge impact on the level of focus we can harness. Before you start your normal workday, take a moment to assess your workspace. Is it comfortable? Could it use a slight tidy?
These two questions should be at the forefront of your mind. Not only can make sure you have adequate posture support while working keep your mind on your task (and away from your aching back), it can also improve your long-term health. Likewise, a clean desk can sweep away any potential distractions and reduce stress.
This doesn't stop at the edge of your physical desk, though. Take a look at your computer's software- is your desktop organized? Are your files and documents decently organized and easy to access?
If the answer is no, it might be worth taking an afternoon to properly itemize your virtual belongings. Keeping your digital workspace clean is just as important as keeping your physical one clean!
3. Keep a consistent, clear schedule
While it might be incredibly tempting to try and memorize all of your upcoming engagements, that brainpower would be much better spent elsewhere.
Whether this is a physical diary, a to-do list software, or the calendar app on your smartphone, keeping your appointments and deadlines concretely listed will keep you from missing any important dates- not to mention, saving you a lot of stress.
This extends past appointments and deadlines, though. Don't be afraid to write down anything you would normally commit to memory- project details, passwords, etc.
Whether you actually need to reference them or not, the mental clutter you can clear away by writing that information down will help you think more clearly and work more effectively.
By making a few simple changes, it's never been easier to keep your mental clarity in check for the tasks that really matter. Revolutionizing the way you work is as simple as making sure you're in the right headspace to approach your daily tasks and keep yourself from getting overwhelmed.