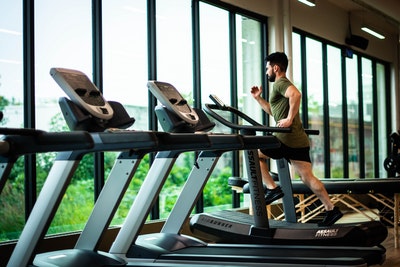 Marketing a gym takes time and effort on the part of the owner, and many individuals let this task slide.
The failure to make marketing a priority often leads to low membership numbers and declining revenues. However, gym owners find they can take steps to bring more people in.
The following 12 ideas are ones every business owner can use today to draw people into their facility.
Free Passes
Allow people to try the gym for free, which is of great help in marketing a gym. This lets them see if it is a good fit for their needs.
They don't want to make a financial commitment to a facility until they are sure they will feel comfortable there. When handing out the passes, collect the user's name, address, phone number, and email using a CRM tool.
This ensures people don't try to use free passes more than once in the same facility.
Challenges
People love competition. Take advantage of this and host a six-week challenge to motivate people to come to the gym.
This challenge will help participants transform their lives and meet their established fitness goals. Having the challenge last six weeks is ideal, as people can see the changes in their body once this period is up.
They'll be motivated to purchase a membership and continue on the path to a healthier future.
Personal Training
Help people make the most of each workout with personal training sessions.
More than 20 percent of individuals today say they avoid the gym because they feel like they are out of place, according to IHRSA. They aren't comfortable in a new environment or worry others will judge them based on their physical condition.
A free one-on-one personal training session when they join helps break the ice.
Contests
Men and women love free things. Brands benefit when they host contests because it boosts their brand awareness. Gyms benefit greatly when they run a contest during a slow period or during the holiday season.
One-third of brands today run monthly contests. More than 28 percent of Easy Promo survey participants stated they run several contests each year, but not monthly. Contest ideas range from transformation photo events to sneaker giveaways.
Advertise the contest on social media and through email. Sharing the contest on multiple channels increases the number of entries received and boosts brand exposure. Furthermore, it increases the opportunities for people to share, which is always beneficial.
Meal Planning
Offer a class on meal planning to help people reach their fitness goals. Working out serves as only part of the equation.
Show them how to be accountable and maintain control over their food choices. This value-added service will draw people in, but don't overlook established members. They would appreciate help with meal planning also.
Create an Affiliate Program
Recruit people in the industry to serve as affiliates or provide employees with a bonus when they bring in a new member.
The key is to find quality affiliates and an affiliate platform that makes managing the program easy. Promote the program and follow up with the affiliates to see how the gym can be of help to them throughout the process.
This is a partnership, and both parties have to put effort into making it work.
Customer Testimonials
Video continues to increase in importance in the eyes of marketers. As a result, every gym needs to include video marketing in its overall advertising strategy. Doing so helps to boost sales and memberships. How does a video accomplish this?
Videos evoke emotions while connecting with the viewer on a deeper level. It allows the gym to tell a story, regardless of its length, and engages the viewer when doing so.
The video shows the gym cares about its members and their impact on them. Viewers can see their story in the testimonials which will provide them with encouragement.
Specialty Classes
Consider offering specialty classes. For example, some members may enjoy kickboxing while others want a Zumba class. By adding a new class, any gym can draw new members.
A fitness influencer or personal trainer may be used to launch the class. Offer the first class for free so people can see what it is about and whether they like it.
You can do a two-for-one special so they can bring a friend or something of that nature to bring new people through the doors.
Social Media
Benefit from social media. More than 3.5 billion people use social media today to connect with others.
Any gym that is not taking advantage of this is losing out on a great source of new members. Consumers spend up to 40 percent more on a brand they engaged with on social media, which shows the importance of this marketing channel.
Every business should be on Facebook and Instagram, but gyms may find they need to connect with customers on other sites. This includes Pinterest, Twitter, and YouTube.
However, only post content that is engaging and relevant to your gym. Otherwise, you may turn people away because they visit the gym's page or profile to find information on fitness. They aren't looking for other stuff.
Blog
Every business needs a blog. More than three-quarters of internet users today read a blog regularly. As a result, a blog serves as the foundation for an effective content marketing strategy.
Furthermore, a blog helps the gym move up in the search engine ranking so more people find the website.
Google My Business
No business owner can afford to overlook their Google My Business account. When a person searches for a local gym, the search engine provides a list of those facilities that have a listing with them.
Online users love this feature, as they can learn everything they want to about a business quickly and easily.
Sponsor Local Events
Take part in local fitness events by serving as a sponsor. Doing so allows you to connect with others in the industry and they may refer clients to your gym. However, only take part in those events that align with your gym's values and mission. Otherwise, you are wasting your time.
Gyms can grow their membership with the right marketing strategies. Once a person arrives at the gym, however, it is up to the staff to keep them coming back.
Make certain you have the right people working for your organization to get the most from your efforts.