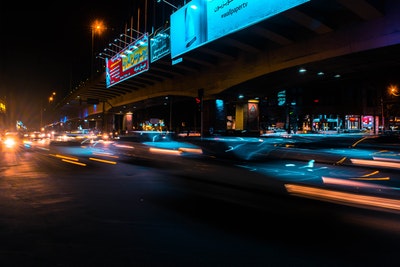 There are so many industries that can really benefit from giving its employees a company car to use for work. Some industries – such as delivery courier firms and the emergency services, for instance – couldn't function without them. Even though some companies might not necessarily require vehicles, it could still be a good idea to offer them to employees as a perk of the role.
Using work vehicles is one thing, but making sure that they are rolled out in your company in a professional manner and are kept according to regulations and industry standards is another. In fact, there are lots of things that you need to keep in mind when your staff is using company vehicles and driving for work.
Read on to find out how you can get into the right gear with all your work vehicles!
Employees: Private Vehicles Vs Company Cars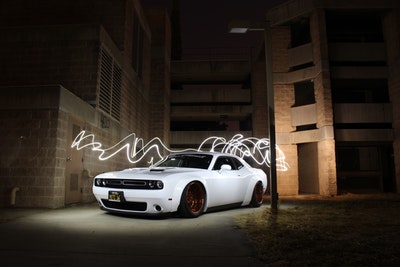 If vehicles aren't critical to your employees carrying out their work, you should weigh up the pros and cons of offering them free company cars as a perk. Not too sure what to think about this choice? Here are some factors that should sway your decision
You will be responsible for repair bills and maintenance. At least if you do get your employees to use their own cars, you won't be responsible for any repair and maintenance bills. However, if you deploy company cars, they will still belong to the company and that means that the company is completely responsible for them. Unfortunately, some employees might use their company cars for personal use, and you will even be responsible for footing any bills for mechanical work needed after an accident during a personal journey.
If you don't give them a car, they'll expect another perk. A company car is often given to employees in place of a cash bonus. So, if you don't think that you will give your employees a company car, you will have to compensate them with something else – usually a sizable cash lump sum! If you don't fancy giving them such a big cash bonus, you might as well just offer the car as a perk.
It will help you increase your company's assets. One of the main benefits of a company buying vehicles is that they will increase its assets. Even though you will give your company vehicles to your employees, your company will still technically be the owner, so they can help to make your business a lot richer in assets than what it once was.
Getting a car will affect your employees' taxes. Have you ever heard of company car tax? Well, this is something that I'm sure your employees will all be worried about if you do start handing out cars. Generally speaking, the higher the value of the car, the more your employee will have to pay in tax. This is probably the main reason why some employees would rather not be given a car in the first place.
Not all of your employees will drive. And then there is the problem of your employees who haven't passed their driving test yet. You obviously can't offer them a car, so you will have to offer them another perk instead. And giving some employees a car and others a sum of money can get quite complicated, especially if some want what the other has!
Safety Procedures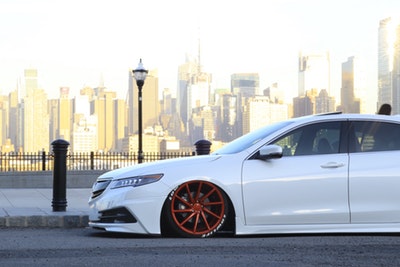 If you do decide that you will roll out company cars to all of your employees, you will need to start putting some safety procedures in place to ensure that everyone is safe behind the wheel.
Not only that, but these procedures will also reduce the risk of any repairs needed to be carried out on your vehicles. You need to ensure that each one of your employees who has a company car is made aware of any new safety procedures that are made so that they start following them to the letter.
Here are a few examples of the kinds of safety regulations and procedures that you might want to bring into your company.
Any damage to the cars needs to be reported as soon as possible to a manager at the company. Even if the cars your employees drive are very expensive and have all the latest safety features, it's still dangerous for them to be driven if there is even the slightest bit of damage. So, any knock or dent, no matter how small it may be, needs to be reported straight away so that the correct repairs and maintenance can be carried out straight away.
Ensure all the drivers know what to do in the event of a crash. No matter how good your employees might be at driving, there is still a chance that they will wind up in an accident. More often than not, this is the fault of another dangerous driver. So, it's important that all of your employees know exactly how they should act if they ever get in an accident in their company car.
Your employees need to inform their manager if they are ever unfit to drive. There are a few health conditions that could leave an individual completely unable to drive. If this happens to one of your employees, it is really important that they let their manager or supervisor know.
Employees who drive as part of their job need to do so safely. Driving for hours on the end can cause tiredness which can impair an individual's judgment and increase the risk of causing an accident. So, all of your professional drivers need to know that they should take regular breaks so they can freshen up during a journey. They should also know to leave extra time for their journeys in the event of bad weather, such as excess snow and ice.
They should know the rules of the road. It is absolutely imperative that everyone who has a company car knows all of the rules of the road and abides by them. For instance, they should be well aware that they need to stick to the speed limits and that they should never drive while using their mobile phones. If they do, they will almost certainly end up on the wrong side of the law. This could also have serious implications for your company as they are your company cars. So, to ensure that you, your company, and your employees never get into too much trouble with the law, ensure that everyone is very well clued up with all the rules of the road.
Invest In Car Insurance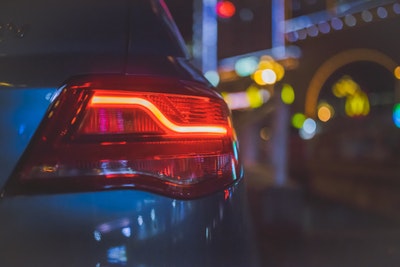 Once you do invest in a fleet of company vehicles, you also need to buy some insurance for them as well. Make sure you get the insurance as soon as you get the vehicles so that there is no risk of anyone driving an uninsured car.
That's illegal and could cause some huge financial implications for your company. When you are shopping around for an insurance policy, it is really important that you see it as an investment and don't try to scrimp and save by buying the cheapest cover you can find.
It's also important that your employees are aware of the steps they need to take if they ever need to claim on the insurance. It's a good idea to get them to read an article like 18 Mistakes that Can Hurt Your Auto Accident Claim in New Orleans, Louisiana, and How to Avoid Them so that they know exactly what to do at a scene of an accident and don't act in a way that could damage their claim.
That way, they aren't going to pull the company into any financial difficulties.
Car Maintenance
Now that you are responsible for a whole fleet of company cars, you will need to find a reputable mechanic who you can build a good, long-term relationship with.
That way, you have someone reliable to turn to if you ever need any repairs or maintenance carrying out on your cars.
One of the main things to remember when it comes to looking after your company cars is that you should always get any damage seen to as soon as possible. Otherwise, the damage could only get much worse the longer you leave it. And that could end up with a bill that is a lot more expensive than what you had imagined!
Consider Internal Driving Assessments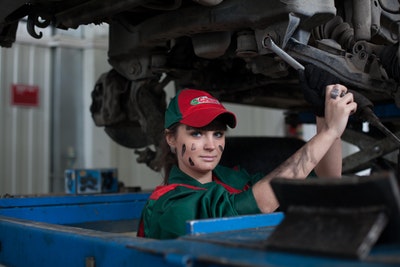 Even though your employees might already be able to drive and have passed their driving tests, it's still a good idea to set some internal driving assessments into place.
This is especially the case if they will be driving any vehicles other than cars, such as trucks or lorries. This is just to ensure that their driving skills are continually up to scratch. If you are ever worried about someone's performance in the assessment, you could always send them for some external driving lessons and a test so that they can freshen up their skills.
Work vehicles can be a big bonus for your company and your employees. Why not invest in them today?