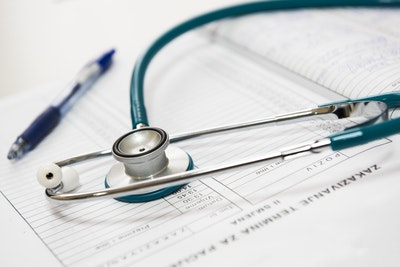 Are you a health professional with business acumen? Are you keen to help others while also nursing your own finances?
If you're eager to take control of your schedule and use your skills to benefit others, why not consider setting up on your own? Working for others has its perks, but sometimes, being your own boss presents incredible opportunities such as hiring people from a nursing agency.
If you're toying with the idea of opening a new clinic, here are some tips to get your venture off the ground.
Choosing a Location
When you're considering locations for medical business, you'll need to think about the space you need, as well as the proximity to the clients and patients you wish to attract.
You'll need a functional building, which provides sufficient space for you to offer the services you have in mind, but you also need to think about the target market.
If you're out of town and it's hard to reach you by public transport, you could lose out to rivals that are better located. You want to ensure that your business is easily accessible. You could consider buying premises, renting a building or hiring treatment rooms in an existing practice.
The latter could be a cheaper option, and it may be more attractive in the early days. Scope out some potential options, contact commercial agents and weigh up the pros and cons.
Buying Equipment
Whatever your area of expertise, you'll need equipment. As a business owner, it pays to shop around for the best prices and to contact suppliers and distributors to negotiate deals.
If you're buying supplies in bulk or you want to put in an order for several units of the same medical supply cart, it's worth trying to make savings.
As well as haggling with distributors, it's also a good idea to look out for items that may be available secondhand. As long as the products are in good condition and they meet legal requirements, this could be an effective means of kitting out your clinic for less.
Processing the Legalities
You can't just open a clinic and start treating patients as soon as your treatment rooms are ready.
As a new business owner, you have to ensure that your company is registered and that you understand how to operate within the legal boundaries.
It's always wise to seek legal advice and to have expert help in your corner, as the processes of establishing and running a new business can be complex.
Promoting your Business
When you're ready to go, it's time to promote your new clinic, spread the word and let people know that you're open for business. Arrange a launch event, print out flyers and post adverts in local papers and magazines.
Set up a website and use search engine optimization to drive traffic to your blog and service pages. Advertise your clinic on social media and encourage clients to leave feedback and write reviews.
If you don't know much about modern marketing, look for an agency that has expertise in branding and promoting medical businesses.
Do you see yourself as a medical mogul? If you're considering launching your own clinic, hopefully, this guide will help you get started.