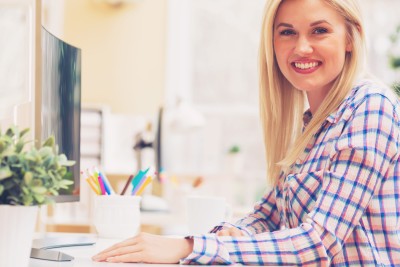 You've got your business off the ground with sheer hard work and you've enjoyed a few months of successful trading.
When you're in the thick of starting out, it can be hard to see the wood for the trees as you take each day as it comes, learning on the job and seeing what works and what doesn't work.
But at some point, you will need to take a step back and return to your business plan to see what's working and what's not.
More than that, you'll need to decide how you're going to level up your business and reach the next levels of success. In this blog, we take a look at exactly that. How to take your business forward and prepare for success.
#1 Making Ready for Success
As unusual as it sounds many new business owners are unprepared for the success that's coming to them. Despite hitting on a great niche idea, selling Educational Furniture for example, when success does come along it can be something of a shock.
That's why it's necessary to have plans in place that account for a surge in business as and when it happens, to allow you to cope with more transactions and demands for your goods or services.
How to do that? Get the foundations laid properly. Is your team large enough? Are they adequately trained and able to process their tasks at a high enough rate to keep up with demand?
Then take a look at your tech. Can your website cope with an increase in traffic? Does it have what it takes to process online payments smoothly and securely?
If you do take payments online, you'll know how highly customers value having a payment system that processes their payments without leaving them hanging, unclear as to whether their credit card has gone through or not.
Test all of these issues out in plenty of time.
#2 Personal Adjustments
On a personal level success can take its toll on you as a business owner too, if you're unprepared. You might experience feelings of stress as you begin to realize that your business is growing and growing fast.
Have your own mental wellbeing at the forefront of your mind as you work to prepare for and deal with your business successes.
Rather than working harder and harder, plan out how you're going to work smarter. This might mean bringing in additional team members and if that's the case, think about starting that process at an allotted time and being prepared to do just that.
When you're just starting out it can be hard to see how your business will grow and change, but if you're hitting all the marks then grow it will so now is the time to get ready.
Don't be afraid to level-up your business and see where it can take you. This is the time to make that happen, so buckle down for the ride and get prepared with a great team and great software to back you up.