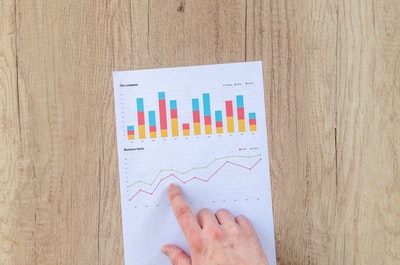 There is a lot of money to be made in the Forex market – especially for people who take the time to develop the right skills right out of the gate. Unfortunately, not everyone is so lucky.
Some people dive right in without taking the time to educate themselves first. This usually leads to disaster. When you don't know what you are doing and don't have a solid plan for trading in place, you are far more likely to develop bad habits that will eventually leave your trading account in tatters.
The information in this article is based on my own experience trading Forex. It should help you get a better idea of how to get your Forex trading career off on the right foot.
Learn The Basics
According to http://www.forexmentoronline.com/ having a solid understanding of how Forex works is essential before you start trading. The people who usually fail with Forex trading are the ones who don't take the time to understand how the market works or why it even exists in the first place.
Although you may be tempted to dive right in without taking the time to learn basic information about Forex, that is a huge mistake.
Instead, you need to sit down and familiarize yourself with both the market itself and the trading terminology. Like any other subject, you need to start by learning the basics first before you can move on to the more advanced material.
When you take a college course, you don't start at the highest level. Instead, you start by taking basic courses to learn the foundational material before you move on to more advanced topics. This same concept should apply to trading. If you really want to be successful with Forex trading, you need to create a strong foundation for yourself by learning as much as you can about the basics.
Then, you can move on to more advanced topics. Taking a free beginner course on Forex trading is a great way to get started.
There is a common misconception that you need high-end indicators or extensive training programs in order to succeed with Forex. In fact, however, all that it takes to achieve success is a simple naked price chart.
Although there is some technical expertise required to be a successful trader, it is far more important to get a handle on the psychological aspects of trading. From a technical standpoint, the only thing that is required is a good understanding of price action analysis.
Once you understand price action, you can then begin coming up with risk-reward strategies. The real key to success, however, is controlling your emotions and staying disciplined.
Signs That You Are Ready To Begin Live Trading
Starting a live trading account is a big step. Before you do that, you should carefully evaluate your finances. You should never trade money that you are relying on to pay your bills. If you don't have extra money set aside above and beyond your living expenses, you need to wait to begin trading until you do.
The money that you invest needs to be money that you can use without any consequences. It is extremely important to only trade money that you can stand to lose. If you begin trading money that you are counting on for your everyday expenses, you aren't going to succeed. When so much is on the line, you are far too emotional to make smart decisions with your money.
Before you jump in and start trading live, you should spend at least a month or two using a demo account. Once you begin having consistent success with your demo account, you then are ready to move on to live to trade.
During this initial phase, work on coming up with a plan for when to enter or exit the market. That way, you will be in a much better position to decide when to take action when your real money is involved. You should also have a plan in place before you begin each trade.
Waiting until your money is already invested is a bad idea since you are more likely to make rash decisions that are based on your emotional response when your money is on the line. A better option is to think through everything that could happen with the trade and come up with a plan for each eventuality.
That way, you know exactly what to do if or when certain events take place. This takes your emotions out of the equation.
Final Tips
One of the best ways to learn how to trade Forex is by tapping into the knowledge and experience of successful traders. Unfortunately, finding people who are truly successful with Forex trading is more challenging than it may seem. Some people have minor blips of success but few manage to maintain that success for long.
Don't fall into the trap of buying training programs that are created by people who are just out to make some fast money. Instead, keep it simple. You don't need a lot of advanced tools or training to succeed. You just need common sense and good control over your emotions.
It is important to learn as much as you can before you begin trading Forex. One of the essential things to remember is that you should never put money that you are counting on into the market. Before you jump in, spend time familiarizing yourself with naked price charts and learning as much as you can about price action.
If possible, find someone who can mentor you in the beginning. Don't forget to set up a demo account, as well, that you can use to practice before you invest your actual money. Finally, consider taking a beginner course on Forex trading to learn the basics.
Are you considering trading in Forex?  To me, it sounds like a great idea but knowing how to do it is the big part.  Share your thoughts and comments below.