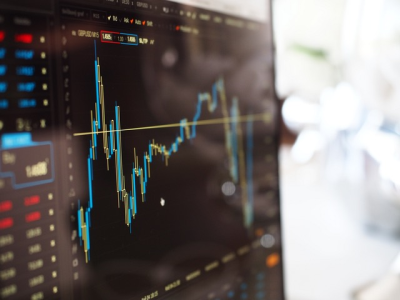 Barclays (BARC) stock ended Wednesday down 0.43% following the news that KKR, a private equity firm, will not invite the bank to lucrative deals in the future. Jes Staley, the bank's chief executive, backed his brother-in-law in a dispute against KKR, leading to the announcement.
KKR urged the bank to remember its "responsibilities" to clients, as Staley's personal relationships have affected Barclays' decisions.
KKR, a major client of Barclays, paid the bank over $190 million in fees since 2010. The firm is said to be blocking Barclays from certain deals and plans to do so until the dispute is resolved. The firm can make a formal complaint against Staley but has declined to do so thus far.
The dispute stems from KKR's legal dispute with Jorge Nitzan, Staley's brother-in-law. KKR purchased Shares of Aceco from Nitzan in a deal valued at $700 million, but the deal went sour after an internal investigation by KKR found that Aceco made payments to individuals linked to the 2014 World Cup bribery and corruption scandal.
KKR states that Staley worked against a Barclays client by aiding Nitzan against the firm. Staley rejects the accusations, stating that he was acting in a personal capacity.
Barclays' struggles continued following a recent survey from the Bank of England.
The bank's survey indicates that banks fear the country's economic outlook after Brexit. The survey found that for the first time since the financial crisis, banks plan to slow their supply of credit to consumers.
The quarterly conditions survey found that 18.8% of lenders expect to reduce the amount of unsecured credit available to consumers over the next quarter. The previous survey had just 7.9% of lenders planning to tighten the amount of credit offered.
The survey adds to fear that the economic outlook after Brexit will harm consumers. The weakening pound was offset by measures last year to expand consumer credit, leading to strong economic growth and sustained spending.
The weaker business investment was also noted, which caused a major decline in business credit demand.

Financial regulators warned of rapid borrowing growth in recent months, with Britons accruing higher debts on car leases, credit cards, and personal loans.
Lower lending levels will raise fears that economic growth will slow later this year. Consumer spending has defied Brexit forecasts, allowing the UK's economy to grow.
Rising inflation levels and a lower pound have led to many Britons borrowing to pay for living costs and larger purchases.
Lending conditions have also led to Britain's borrowing more and saving less to maintain their lifestyles.
Regulators have warned that the increase in consumer borrowing will put lenders at risk. The BoE reports that consumer credit has increased 11% through the first eleven months in November. The figure represents the fastest growth rate in consumer credit in 11 years.
Financial policymakers have plans to review new lending, personal loan calculators, risk models, and underwriting standards at banks.
Credit lending criteria are expected to tighten in the second quarter after tightening in the first quarter. Demand for credit is expected to rise in the second quarter after remaining unchanged in the first quarter, according to the survey.
If you like this market update you get more by going here.