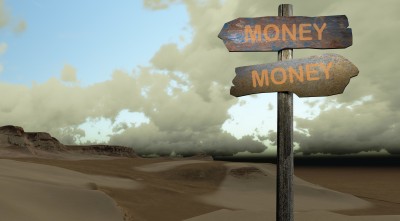 The process of sending money from one country to another has simplified significantly since the turn of the last century, mainly because of the arrival of several FinTech alternatives.
Now, while some companies offer almost instant transfers, there are others that charge little to no fees for their services.
So, how do you go about selecting the right service provider?
Look at the Cost of Your Transfer
International money transfer companies make money in two ways – by charging fees and by adding markups on existing interbank exchange rates.
Companies that provide fee-free transfers might offset the same by adding steep markups, and the reverse holds true as well.
An easy way to select the most cost-effective alternative is to take a look at how much money will get to the recipient at the end of the process.
Select a Suitable Transfer Method
The transfer method you choose tends to have a bearing on the cost of your transfer. For instance, sending money to a cash pickup location is usually more expensive than transferring funds to a bank account.
Some companies provide home delivery of transferred funds in some regions, although this comes at an added cost.
Depending on the company you select, you may also add funds to mobile wallets or top off mobile airtime.
Compare Turnaround Times
If the recipient is in a hurry to receive money, your best bet is to send it through a company that has a network of agent locations.
This is because cash transfers tend to process almost immediately during business hours. Transfers to bank accounts may take one to five working days, depending on factors such as the company you select, where you and the recipient live, as well as the desired payment method.
Transfers to mobile wallets tend to go through in near real-time.
Choose the Right Payment Method
How you pay for your transfer might have an effect on the fees you end up paying. Payments made using bank account transfers are typically the most cost-effective.
If you plan to use a debit or credit card, prepare to pay an additional fee. Some companies accept fee-free payments via methods such as Apple Pay, Google Pay, BACS, CHAPS, SOFORT, and POLi.
Think Reliability
While cost-effectiveness and speed play important roles in cross-border fund transfers, so does reliability. As a result, look for companies that have the required licenses to provide international remittance services in your country.
This could be the U.S. Financial Crimes Enforcement Network (FinCEN), the UK Financial Conduct Authority (FCA), or the Australian Securities and Investments Commission (ASIC).
You may get an indication of how dependable a company is by looking for online reviews written by previous customers. Two user review-based online platforms that give you easy means to do so include Trustpilot and Feefo.
Look for Promotional Offers
Some service providers give their customers the means to earn monetary rewards through referral programs. You may also find companies that run promotional offers for new customers, giving them the ability to carry out one or two transfers for free.
Conclusion
You get a host of options from which to choose when sending money overseas. However, given that individual needs might vary, the same service provider might not well equally well for everyone.
The main aspects that need your attention in making the right selection include cost, speed, and dependability.
Author Bio
Jon works as a researcher with iCompareFX. This online platform lets its users compare leading overseas money transfer companies from around the world across different parameters. It also gives them access to promotional offers.