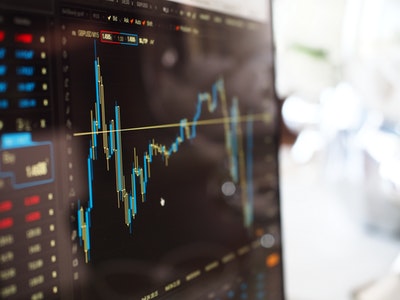 The Lithium stocks may be irrational at the moment but there are some top picks you can't just ignore. Though most lithium stocks have tumbled until late, the demand for Lithium stocks remains consistently high, in 2019.
Many devices rely on Lithium-based power source to operate; hence you should consider buying into Lithium stocks as long as Lithium products such as batteries remain relevant. Though there are sentiment fallouts behind the downturn of Lithium stocks in 2018, it is expected that 2019 will be the year for the stocks to rebound.
The top five picks you should probably consider right now are;
#1 The Albemarle
Analysts will commonly discuss the Albemarle because it is renown and solid organization that has survived the bashing from the previous years. Though, there has been a loss of up to 29% shares value of the Albemarle(ALB) from year to year and investors are becoming jittery on the next earnings on the stock.
There seems to be some encouragement in this company's financials that should motivate investors to buy this Lithium stock. The 2019 sales are expected to exceed those of 2018 and 2017, and analysts are projecting up to 14% rise in the value of the shares in the next couple of years.
One reason you should buy this Lithium stock is that the industry demands will become higher this year. You can view here for more details on investing in this Lithium stock.
#2 The Sociedad Química Y Minera (SQM)
The SQM has a very strong dominance in the Lithium industry. SQM which is based in Chile is believed to have the largest reserves of Lithium in the world. Though SQM, just like many other Lithium stocks had suffered because of divergent fundamental bullishness in trading, and shares have been down for almost 20% for the latter part of last year.
Sales growth is a lucky factor every potential investor should watch out for this year. If you are willing to be patient. SQM stocks will surely deliver higher dividends, as the largest selling Lithium seller in the world.
#3 FMC Corporation
Based in the United States of America, FMC should be your top consideration because of its diversification policy. FMC has its Agricultural subsidiary as well as the Lithium. In 2018 alone, the company generated over $2.9 billion, with roughly $368 million net profit.
The earnings per share stand at around $5.42 and paid $0.66 per unit in dividends in 2018, which means there is a steady increase in its quarterly dividend payments. While the Lithium stock has been very volatile in the past few years, earnings for investors in FMC has continued to rise. In 2015 for instance, earnings per unit of the stock were as low as $2.47, and the increase of earnings to $5.42 in 2018 shows that there is every reason to be optimistic with FMC Lithium.
It is believed that Lithium only accounts for about a fifth of the FMC corporation's profit, hence it is quite safe to say that profits from other commodities can be used to augment any shortfall in the value of Lithium, which is a great relief for investors.
#4 Tesla
The NASDAQ- quoted Tesla is another viable Lithium stock you should consider right now! Tesla has earned a great reputation as the world's leading electric car marker, and sales have continued to climb since the launched of the first electric car in the world, as more people become aware of the consequences of replacing fossil fuel with cleaner and more environmentally-friendly energy.
Aside from electric cars, Tesla has also diversified into many other Lithium-powered appliances or products, these include; Powerwall Home storage system, as well as the Powerpack Mega Batteries (Industrial).
The last quarter of 2018 showed that response to the launch of Tesla's new products have been very positive and that should motivate potential investors to invest their money in the Lithium stocks. In addition to having an enormously huge market for alternative energy products, Tesla managers believed that it is easier to scale up Lithium-powered home appliances, much faster than Lithium powered automobiles.
As a potential investor, you should keep in mind that Tesla shares are quite expensive when compared to other top Lithium stocks out there.
#5 The Daimler
This is a German-listed Lithium stock that is worth considering. This firm is diversifying into the energy sector, via its subsidiary- Deutsche Accumotive. The company had worked to produce its first Lithium power solution since 2009 and it is now ready to launch its first product. It's Lithium solutions targets industrial, domestic markets and the business sector.
One reason you should consider this Lithium stock is that its initial listing price will be low and affordable, and you don't have to be afraid of the company just entering into the energy market. The Lithium producing subsidiary is already making Lithium batteries for hybrid automobiles such as Electric Mercedes Benz, and many other Hybrid cars.
The company has announced that its first energy storage unit will be made available in the summer of 2019. The crackdown on Diesel-powered cars, especially in Europe should motivate you towards considering the Daimler Lithium stock for investment.
Conclusion
In addition to the above-mentioned Lithium stocks, you may also want to consider some other top viable Lithium stocks that are projected to perform very well this year. These Lithium stocks include; The Samsung SDI, The EnerSys (American NYSE listed), Tianqi Lithium, and Jiangxi Ganfeng Lithium. You need to ensure that the Lithium stocks you are interested in, are publicly traded (many Lithium stocks are not publicly traded).
Most potential investors only know that most Lithium investments go into batteries, but the volatility of the market as well as the demand for more Lithium products has shifted focus to other essential items such as Lithium ceramics, Lithium Lubricating grease, Lithium glass, Lithium alternative power generators, and much more.
The expansion of Lithium-based products will definitely push up sales as well as the stock value of most Lithium stocks this year, hence it will be an investment worth considering for long term profit.
Are you thinking about investing in one of these stocks?