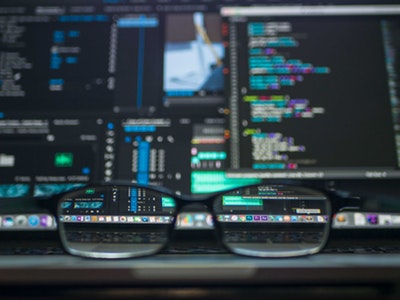 Looking for some good investments for the new year? You're in the right place. While the economic climate is still very unpredictable (and that looks set to continue) – there's still some good money to be made. If you want some good stocks with high potential dividend payouts – then keep reading.
Remember, this is only investment advice – you should only risk what you can afford and use this article as a guideline that makes up part of your overall research. No investment is guaranteed, but if you build a sustainable portfolio with the help of experts – you should be able to put yourself in a good financial position where you can start to make money.
Some people think that dividend stocks are only for people with a large amount of capital to invest – but that isn't necessarily the case. Hopefully, you should all be able to take advantage of the compounding benefits of a good dividend stock, so you can let your investment grow – no matter how much you've got to invest.
So let's have a look at the stocks…
#1 AT&T
This communication giant should be a safe place for your money – and one that's got a good dividend track history.
With a market capitalization of over $200billion – AT&T offers a dividend yield of 7%. That's much better than most – it's actually one of the highest paying dividend stocks around.
#2 Terraform Power
This innovative power company is much smaller than AT&T, so you might consider it a bit risk – but it could still be a great investment.
They've got a market cap of only $2.3billion – so you might be able to see some potential growth there, but they also pay out at 6.9% yield – so you should see some income straight away.
#3 General Motors
This is one of the biggest car companies in the world, and although they've had a few ups and downs – they're still a good place for many investors. They payout slightly lower, but a still appealing 4.5% – with a market cap of just under $50billion.
What else should you look for when trying to find your own dividend stocks?
Always do your own research and rely on a number of sources. Don't just listen to one "expert" unless you know they're sure what they're doing. Check the dividend payout history of a company. Although past performance is never a true indication of future financial success, it should still give you a good idea. You'll also want to look at a company's balance sheet and debts.
If you aren't sure what you're doing, you could hire a fund manager to pick the best stocks for you and reinvest your dividends dynamically. This way, your money can grow even more than if you just invest the money yourself. Just do a lot of research before picking a fund manager as they'll be responsible for your money.
Whether you choose to find the best dividend stocks yourself or want someone else to take care of it for you – hopefully this article has been helpful for someone new to investing.
What dividend stocks are you looking to add to your portfolio?