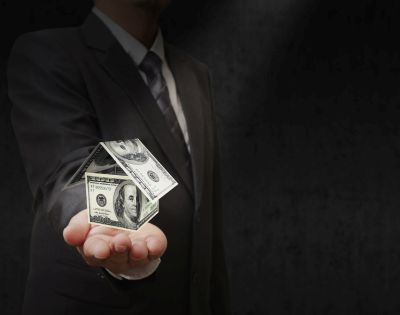 Your 30s are all about exploring financial opportunities. By this time, you've hopefully secured a stable career and have a firm idea of your long-term goals. Whether you're starting a family or looking to start your retirement fund, your 30s is a great time to build your wealth.
For many people, investing is one of the easiest ways to grow your money. It allows you to reap more rewards later on in life, benefiting not just your future self but other dependents down the road.
Here are the three most essential investments 30-something professionals should explore to make the most of their finances:
#1 Stocks
Investing in stocks may seem naturally risky, but they can also provide the highest potential returns. You can select from income stocks, growth stocks, blue-chip stocks, value stocks, or international stocks.
These days, buying stocks and shares can even be done online. Just set up an account and start your purchasing journey from financial planners and brokers within minutes.
The stock market is highly unpredictable, so you need to make smart decisions along the way. Knowing the basics of investing in stocks gives you a competitive edge and helps you maximize your earning potential. Diversify your portfolio with companies of different sizes and from different industries.
This ensures your growth rate will average out to be positive over the course of many years.
#2 Bonds or mutual funds
If the stock market seems too risky for you, opt for bonds or mutual funds instead. Bonds represent the debts of issuers including governments or private companies. These debts are divided and sold to investors for smaller amounts.
Many investors buy bonds because they offer a steady income stream. Investors that hold bonds up to their maturity get back the entire principal. This makes bonds a great way to safeguard capital while maintaining other investments.
Bond owners are required to pay regular income taxes on the funds received since bonds pay a fixed interest rate usually twice a year. That's why bonds are best stored in a tax-sheltered account. Doing so lets you enjoy tax advantages that are not available in a standard brokerage account.
#3 Real estate
Unlike stocks and bonds, real estate is a self-sustaining asset that provides predictable cash flow. Its ability to appreciate in value allows it to keep up with inflation and provide a higher return over time.
Because it is a tangible asset, real estate can be improved with a few tweaks and remodels. This, in turn, can increase its total value and attract more buyers. Whether you're looking at houses or condos for sale, investing in property is a great opportunity for long-term investors.
Imagine this: Once you've bought your first unit, you can rent it out to pay for itself and make small profits along the way. Additionally, you can use your existing properties as collateral for loan applications, which you can use to buy more properties and generate greater cash flow. When done right, real estate investments can create a snowball effect and bring serious money in the long run.
The way you handle your finances during your 30s would have a long-term impact on your financial health. You don't want to waste your golden years still paying your debts or worrying about your next paycheck. Investing early will help you develop positive spending habits and improve your quality of life.