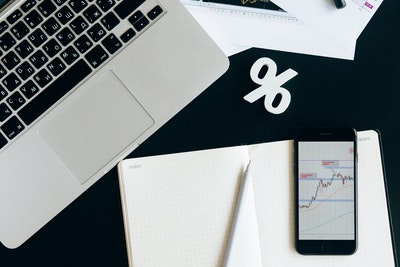 Do you often find yourself getting captivated by numbers, finance, currency, and the foreign exchange market trends? And is that compelling you to enter the trading market. Well, we won't blame you. Forex trading is indeed very fascinating.
Nevertheless, it is also true that it is the most liquid market in the world. So, it essential to make accurate predictions about the market conditions to make profits.
But, once you have entered the trading world, you'll realize that making a trading forecast is not easy at all. Even the slightest miscalculation can cause you a loss of thousands of dollars or assets. Therefore, you need to invest smartly, especially if you are a newbie.
But, how to make a smart investment?
The only answer to this question is 'by using forex indicators.' Forex indicators are technical analysis tools used to understand the short term and long term market pattern and make decisions regarding market entry and exit.
This isn't it. Forex indicators play a significant role in improving your trading game. Want to know more? Keep reading and learning.
A simplified way to identify trading opportunities
For a beginner, trading and market situations can get very confusing as there are numerous factors involved that help determine the currency value. Using forex indicators such as Bestforexmt4indicators.com and many others can reduce all the complexities because it includes charts, patterns, moving averages, etc.
You can easily read these charts to understand the changing market environment. Whether it is about a regular price change or chart patterns, indicators will help you identify the trading opportunities to move forward.
Helps in understanding market basics and trends
Ideally, understanding market trends is necessary when you think about financial investment. It becomes even more crucial when you invest your money in trading because forex trading is very fluctuating and difficult to predict.
Using forex indicator tools and resources will help you accurately predict the upcoming market trends and understand the market basics. Eventually, helping you in stealing great deals to earn a profit.
Best for consistent trading results
Forex indicators can be your ultimate guide for leading in the trading market. With different charts, you can decide the most profitable opportunity available in the market. It offers you various directions to choose from for consistent results.
Additionally, these indicators also give early signals that'll assist you in entering or exiting a trade at the right time.
Trading with an informative and well-structured plan
Before entering any trade, it is essential to do proper research and make a blueprint or a well-structured plan for your every step. This task becomes very easy with forex indicators as you can get your hands on past and present trade trends and patterns. You can thoroughly study them for making decisions.
The bottom line,
Doing trading is not everyone's cup of tea. You need to have brilliant observation skills and an incredible presence of mind to play your trading game. Using forex indicators lessens your burden to keep a record of every market change. Besides, you can understand the trading situation with charts and patterns and make the best decisions to earn profits.