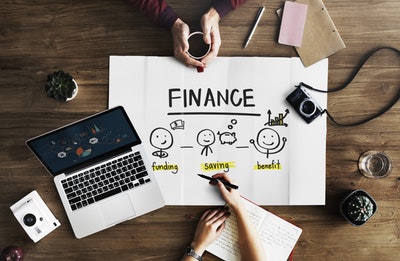 Even if you are a first-time entrant into the workforce, you need to be thinking about your retirement years.
Investing early is key to building a sustainable nest egg for the last years of your life on this Earth. Compound interest can be a real boon to your savings over the years of your career.
#1 Start a Roth IRA
One of the best ways to start saving for retirement, especially as a young worker in your early 20s is to open a Roth IRA.
Your contributions are after tax, so you don't have pay taxes on what you take out down the line. The key is you have to be disciplined about your budget and learn how to save money every day if you want to take control of your money.
#2 Learn To Cook
Learning how to cook can be an essential skill that will save you hundreds of dollars every month. When you can make yourself pasta, pancakes, burgers, and salads, you can start to cut down on the going out to restaurants that can eat into your regular income.
That will help you graduate from the instant ramen noodles that probably filled most of your calories during college. Then, when you get the basics down, you can learn how to cook a whole chicken on Sunday and make it last throughout the week.
Taking the bones, the skin and all the meat for chicken salad, soup, and snacks throughout your week can help you avoid the high grocery bills that also can eat into your paycheck.
Then you can discover the joys of beans and rice, learning how to get better at seasoning and sauteeing the aromatics that make that simple meal one you can enjoy all the time. All the cash that you save can be plowed straight into your Roth IRA.
#3 Doing Small Home Improvement Projects
Learn to do small home improvement projects and chores around the house can be extremely valuable. You can learn skills like painting that will save you thousands of dollars over your lifetime. There is not much more satisfying than sitting in a room that you painted yourself. The videos and tutorials online can help you stay straight and cut corners cleanly. As you grow older, the ability to avoid paying a pro painter will add more money to your pocket.
For the more ambitious DIYers, minor electrical and plumbing projects are within reach. That leaky faucet in the bathroom? You can tackle it after doing a bit of research and talking to your people at the local hardware store. Make sure you turn the water off first. Then you can take apart the faucet and replace the washer or O-ring that is causing the drip, drip drip.
Electrical outlets that are not properly installed can be simple to replace. The same goes for light fixtures. Find a handy neighbor or friend to help you out with the first couple and then you can follow their lead. Be sure to follow the best safety practices you can so you do not get the shock of your life.
Even if you only do a few projects, the knowledge that you gain from your house and how it works can help save you thousands when selecting and hiring a handyman and general contractors. Look to take all that money you save and fund your Roth IRA for a healthy retirement nest egg.
Final Thoughts…
Saving for a Roth IRA in your retirement years is one of the best ways to go and best of all your future self with thank you dearly for it.
Are investing in a ROTH IRA?