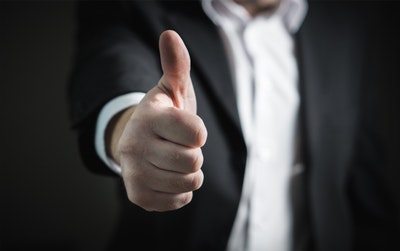 Most individuals, in one way or the other, hesitate to use insurance – in fact, their prayer is that they never have to. However, there's always some sort of comfort knowing that your auto is insured.
You can sleep better and rest easier since you know your vehicle is covered come what may. Extended warranties can protect your assets further, irrespective of whether they are old or new.
If you are wondering how a dodge ram extended warranty could be beneficial, here's what you should know.
Protecting Budget
One of the benefits of dodge ram extended warranty lies in the fact that it protects your budget. If you are on a tight budget, the monthly payments become part and parcel of your regular bills.
As a result, this kind of planned expense will protect you from the future costs that are unplanned. Engine, Electric, and transmission problems can be costly, and these could send your entire savings down the drain.
The price of the extended warranty is probably equivalent to a single visit to the mechanic; so by paying for one, you'll be able to save in the long run.
Increasing Vehicle's Resale Value
Acquiring a used automobile can be risky. After all, it is not possible to know how the vehicle was used by the previous owner, and in most cases, appearances are often deceiving.
Extended warranties for vehicles often ensure they are well cared for since the terms stipulate that the oil should be changed and maintenance is done regularly to keep the warranty valid.
Also, with an extended warranty, there is a high chance that all the issues were fixed promptly because the owner does not need to use money out of their pockets for the repairs.
As a buyer, you get a piece of mind when purchasing a used car, and you'll even be willing to pay extra money for the assurances you get.
Most vehicle protection plans, including the extended warranties, can be transferred from one person to the other. Thus, this is an excellent feature that increases the resale value of your car.
Minimizes Stress
The inconvenience that comes with unexpected breakdowns often causes stress and anxiety. Apart from the burden of finance, you need to look for a tow vehicle, compare repair prices, choose a repair shop, and deal with other details involved in car repair so your vehicle can get back on the road.
However, with a Dodge Ram extended warranty, all you need to do is dial the customer care number, and they'll be in a position to handle your case. Roadside assistance will show up to take your car to a recommended repair dealership while the insurance provider takes care of all other aspects for your convenience.
The above are just but a few benefits of the extended warranty. Dealerships utilize manufacturer warranties as for the selling feature of their automobiles; but, aren't cars most likely to break down when they are old than when they are new?
If that is the case, doesn't a warranty for a used vehicle make more sense? Whether old or new, extended warranties are important to all vehicles and car owners.