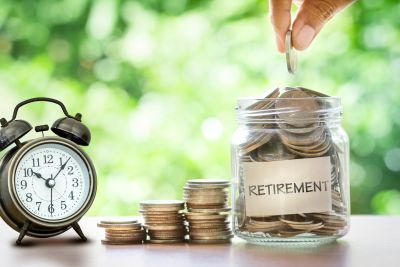 One of the most important parts of a person's financial journey is retirement planning. It's true regardless of age. Your journey becomes so much easier if you plan ahead. Staying focused on the kind of future you want and being intentional about spending your money is also of great help.
Giving yourself the best chance of achieving a financially secure and happy future is important, whether you're planning to retire ten or 30 years from now.
Below are six retirement tips that can help you in pursuing the retirement you envision.
#1 Invest To Get Ahead
Start with something small and something you know if you've finally decided to try dipping your toes in the pool of investment. Jumping the gun and hitting the stock market instantly isn't really a good idea.
Instead, set an individual retirement account up first. You can go for one that's self-directed, like a gold and silver IRA, if you want to be holding more types of assets.
The most important thing to remember when investing for your retirement is to, first, do research before starting to branch out.
Then, start putting small amounts in to start with once you're convinced of a specific form of investment. Of course, the amount can increase as you learn more.
#2 Don't Hesitate To Seek Assistance From A Professional
Meeting with an expert, like a financial advisor or planner, will be of great help if you're overwhelmed with where to start. Seeking assistance from a professional can be especially helpful when it comes to investing.
What financial planners can do for you is to help you in setting your retirement goals. Once the goals are clear, they'll, then, create a plan to help you get to where you want to be in the future.
#3 Diversify
Starting small is really a good move, as mentioned earlier. Before you branch out, start first with things you know.
However, many people commit the mistake of sticking to one or two investments because they already feel secure with what they have. They fail to realize how lucrative a diverse portfolio can be.
When planning for retirement, portfolio diversification is essential. You want to fill your portfolio with a variety of stocks, real estate, bonds, and other investment vehicles. One thing you can look into when diversifying is a mutual fund because it allows you to invest in different industries and companies.
So, why is portfolio diversification advantageous?  Well, it doesn't only reduce your retirement fund's risk, but also helps it grow simultaneously.
What you want to achieve is a nice snowball effect by ensuring your investments are providing a dividend. Of course, that allows you to take an amount that you can reinvest to create more dividends.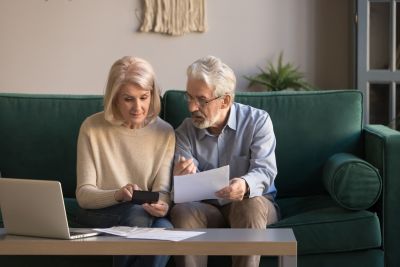 #4 Keep Spending Under Control
Your take-home pay should grow, too, as you continue working hard to grow in your career. Set your extra money aside for your retirement instead of committing the common mistake of changing lifestyle to match current income.
The importance of saving early and saving often can't be stressed enough. In the long run, your annual savings, even if they're only small amounts, can impact your investment significantly.
For example, if you're going to save USD$1000 annually, it can become up to USD$350,000 by the time you're 60 years old if it has an 8% average growth rate. However, you'll only have USD$130,000 when you're 60 if you start saving the same amount at 30.
Therefore, the key is to start tracking your expenses and keeping them under control.
#5 Take Care Of Debts
By the time you reach your retirement, it's recommended that you're already debt-free. If this is impossible, you should be at least clear of major or larger debts or loans, like huge mortgages.
You can't trim off debt payments as easily as travel expenses and meager dining. It's especially true when money gets tight. The best thing that retirees can do is to pay debts and loans off the earliest.
Also, if you have mortgage responsibilities, selling in a healthy market and downsizing to a smaller property that needs less upkeep is also a good idea.
#6 Invest In Your Health
If you'll only be spending your money on medical bills after retirement, getting a great retirement payout won't matter. That's why investing in your health is as important as investing your money in the stock market and other investment vehicles.
If you have an annual checkup, always show up for it. Get in touch with your doctor all the time. Also, to stay fit, don't forget to eat healthily and exercise daily.
But, of course, getting a medical insurance policy is the smartest thing to do when investing in your health.
Final Thoughts
Keep in mind that reviewing your progress is crucial in retirement planning.
That's because every plan is dynamic. Check on your established objectives and goals as the seasons change.
Don't be afraid of changing them if you need to. Adjust it to ensure your retirement plan's progress.