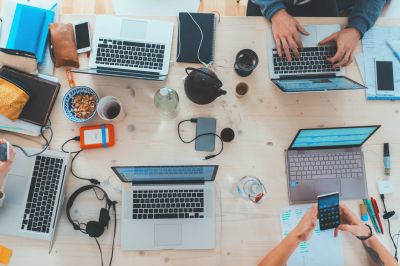 Finding your entrepreneurial spirit and jumping into the business world can be exciting, to say the least.
You may have a brand-new idea or just want a company to call your own and be your own boss. Regardless of your motives, there are some considerations to be made. The business world can be very competitive, risky, dangerous, but ultimately rewarding.
If you plan right and keep a few things in mind, there's nothing stopping you from introducing your new product to the world. Here's what you should know to navigate the initial process.
#1 Protect Yourself
There's a reason people establish corporations, Limited Liability Companies (LLCs), Limited Liability Partnerships (LLPs), and every other business organization structure. They offer business owners some legal protections and tax benefits.
See which organizational structure best suits the business you have in mind and form your company as a separate legal entity. Creating a company is a relatively cheap and quick process. It can be done online, or you can ask your accountant to help create it.
Also, look to get the needed insurance policies. Everything you can think of can be protected by some sort of insurance policy. Call your insurance broker and protect yourself from the unexpected.
#2 Test Your Product
Making sure your product is foolproof before entering the market is key.
Your idea is worthless if you can't manufacture the product right. Prototype in a lean way to prove your concept, reiterate your design process and make sure your product is as good as it can be. Have people use your product to see if its design is intuitive.
Prepare a how-to pamphlet if needed. Just make sure it's as good as everything else on the shelves.
#3 Package it Right
The right packaging sells. Make sure your product has an eye-catching stand out design. Packaging comes in all shapes and sizes and it's important to be financially economical and not use more material than needed.
Think of your bottom line. The information found at https://www.petropackaging.com/plastic-tubes/clear-plastic-tubes-sealed-bottom/ shows us that you can find clear plastic packaging in a variety of shapes to suit any product you have in mind.
Research your packaging options and be sure you have something that makes consumers want to grab your product off the shelves and into their shopping cart.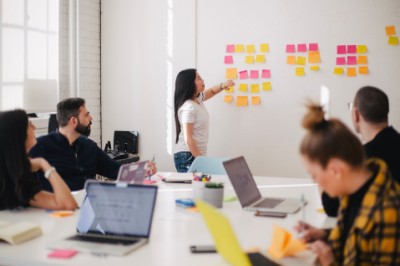 #4 Marketing is Key
Having a great product in exceptional packaging means nothing if no one knows about it. Marketing is key to the success of any company. Even globally recognized companies devote a portion of their budget to marketing to make sure consumers always have their brand at the forefront of their minds.
Create a professional website, optimize it for search engines, and start a promotional campaign. Make sure the world knows about your existence and once you have their attention, explain why you're the best.
If you plan right and put in the effort, your business will succeed. Try to see the big picture and understand your consumers. Your business needs to fill a need or want. Deliver the message that your product can do just that, and sales are sure to follow.