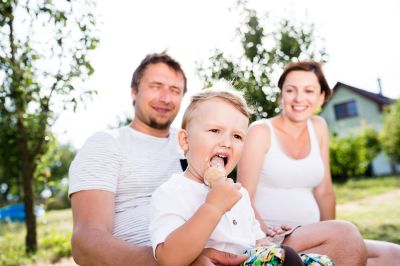 Ice creams are something loved by everyone. Often it is seen that people convert their cargo bikes to ice cream bicycles to make it portable and easily accessible for everyone.
Due to the high demand of ice creams all over, the ice cream business has suddenly boomed. You can enjoy selling them handily to everyone. If you are looking forward to buy an ice cream bicycle for yourself, then JX Cycle is your one-stop solution.
The online store provides you the luxury to buy an ice-cream cycle, or upgrade it. You can also add the freezer or put on a big capacity battery.
Where to Get An Ice Cream Bike
In several cities, you can check out different types of ice cream cycles offering services to people. All you need to do is explain your preference and requirement to set up an ice cream bicycle business and you are good to go.
Also known as ice cream cart, ice cream tricycle or ice cream bike is basically made to keep ice creams refrigerated while you have put them on sale.
The ice-cream cycle are completely crafted to not just appear good but also to preserve them for a larger time period.
If you need ice-cream bicycle, click here. Jxcycle's ice cream tricycles have been in the field for a long time and have been designed to keep the supplier and manufacturer's needs and requirements in mind. After great precision and research, the company has released it in phenomenal designs.
The bike can be connected to power easily. If you are on the outdoors obviously you will be out of power, but still, the bike will freeze.
The simple phenomenon behind it is that it runs on a battery and all you need to do is charge it for the night and your bike will remain cold all day for hand-packed ice cream without power 12 hours under the normal scenario.
Ice Cream Bike Designs
The ice cream bikes are majorly designed for the purpose of sales and promotions of different beverages, ice creams and anything which needs to be frozen and promoted. It has some of the best features to name and some of them are given below:
It is available in white color for you with a motor of 250W. The battery of the trike is of 36V/ 10 AH Lithium battery while the freezer battery is powered with 12V/ 20 AH. It also comes decked with disc or V brake. So, you can pick your choice and place your order of the same.
The company Jxcucles has a big history of designing the best ice cream bikes for sale. It refines its production with every generation to be the best. So, if you are just thinking of starting your ice cream bike business, then your dreams are surely going to get fulfilled with this bike.
Feel free to get all your queries answered and then place your order for it.
Consider Going with a Trike Instead
The trike is exceptionally attractive and beautiful to look at. It is eye-catching and appealing and will surely catch the interest of all those around you and they will definitely want to come to you for an ice cream bike.
It has a seat where you can sit and pedal your way out and reach out to places where you want to promote and sell your ice creams. Buy a dozen of these trikes and get them running all over the city to grab the highest sales for your brand.
It is a great way to advertise your products and also enhance your sales. If you are looking forward to putting up an exciting competition against the other brands, then this is one of the best ways.
Start Your Own Business Today
So, without wasting a single minute, invest in this appealing business idea and take your business to another level. It is one hell of an idea to get the ice cream tricycles for your ice cream business.
Send your inquiry to the team and they will answer you instantly to help you out. They will help you in acknowledging your needs and requirements and deal with the kind of order you should place.
So, do not wait a single minute. Jxcycles is a great name in the field of producing ice cream cycles and you will definitely enjoy the best quality, top-notch cycles here.
Get them according to your need or you can also upgrade your older cycles and get them customized as per your preference. Run your ice cream business with great comfort and technical advancement with full support from Jxcycles.
The company will help you in your goal to set up your ice cream parlor in the simplest possible way. Give your dream of setting up an ice cream business a reality with an ice cream tricycle by ordering it from the comfort of your home.
Go ahead and order now!