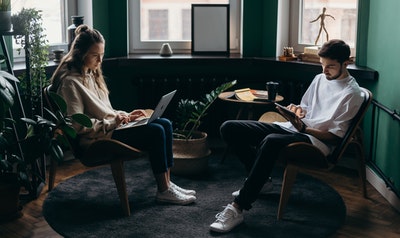 Businesses are constantly on the lookout for new methods and software that will help boost productivity.
92% of employees believe that having access to tools and data can help improve their productivity, and better productivity means more profit for your business.
With Infor applications customization, you can accomplish better efficiency and productivity.
When you get more requirements from your business and expect the software to work around them, choose options like Comactivity custom development services.
Here are the ways in which customized applications can help your business grow.
1. Integration with Other Components
Depending on your business's industry, you may need your Infor applications to be specialized. This way, it can offer seamless integration with other applications that are crucial to running a business.
When you have multiple stand-alone applications tracking different indicators and data, there's bound to be a higher chance of mistakes. Customizing your Infor integrates all data and lessens the errors.
Whether you require integration with a third-party application or need to standardize your business applications without excessive IT involvement, getting your Infor system to be customized is an easy and convenient option for better productivity.
2. Flexible Business Operations
If your business spans multiple countries or caters to one area with different demographics, getting your Infor adaptable to multiple languages doesn't have to be a difficult process with customization services.
You can customize the cloud operations within the Infor application to improve productivity regardless of the version you use. Whether you require migration or integration services, getting a customization service to help you through the process will make it less time-consuming.
3. Unique Customisation for Your Needs
Every business is unique and has special demands to work efficiently in a holistic manner. It is natural to want your business systems to be specialized for your needs, and Infor customization can help with that.
You can find multiple options available with Comactivity custom development services. These professional solutions can empower your employees with mobile applications for the Infor system that let them work on the go.
Also, you can create other innovative solutions according to your requirements.
4. Customer Support
Great customer support is the cornerstone of your brand or product, and you can find it with most Infor customization partners.
Whether it's your first-time experience or you regularly avail of customization services for your business, customer support ensures you have a seamless experience each time.
You can find abundant resources online about Infor technology and how it can be further customized for your needs when you need help deciding which aspects to change.
5. Get Infor Applications Customisation for Your Business
From the food and beverage to the manufacturing industry, every business can customise its Infor applications to have a better experience and seamless integration in daily operations.
Find the ideal service that can easily configure your Infor system according to your business requirements. It will motivate your employees to work more productively with the right tools at their side.
The experts will customize your interfaces, whether you operate on H5 Scripts, Smart Office, or use custom apps with Mongoose.