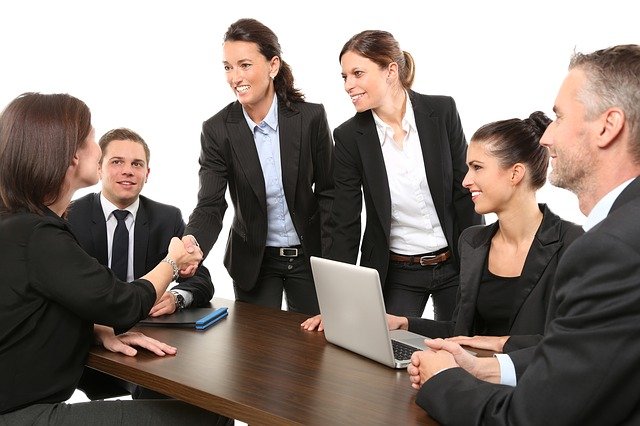 It's tempting to see meetings as a waste of time when, these days, clients can be engaged through alternative means, like phone, email, and social media.
However, as reported in a LinkedIn article, just 7% of our messages' meaning is derived from the word, while 36% is from the way it is uttered and 55% is from facial expressions.
In short, then, you would be discounting in-person meetings at your company's own peril. Here are several face-to-face ways you could especially impress clients.
Define the meeting agenda in advance
In other words, decide what you want to achieve as a result of the meeting. This decision can form the basis of a guide that helps you to keep the meeting on track while it is being held.
If you fail to prepare a clear agenda for the meeting, it could end up devolving into a catch-up session with little practical benefit for either party. The meeting could also feel somewhat disorganized, which is unlikely to go down well with the client.
Wear professional attire
You might be in a field of work, like design, where employees tend to routinely wear casual t-shirts and jeans rather than suits. However, you probably shouldn't stick with this clothing for meeting up with a client, lest you inadvertently come across as disrespectful towards them.
Entrepreneur contributor J.J. Hebert advises: "Men should focus on modest, well-tailored clothing while women can wear professional dresses, suits, and other styles."
Research the client beforehand
The client wants you to see them as a person you could help, not just a name on a spreadsheet somewhere. Hence, before the meeting begins, you should thoroughly research the client so that you will quickly be able to ask them questions that are relevant to their work.
Hebert recommends: "Try to always take at least three questions into the meeting with you." You might even be able to find out about hobbies the client has — and bring these up as a talking point as the conversation unfolds.
Listen more than you speak
One especially clever way you can help to ensure this is by asking the client open-ended questions. That way, the client will be encouraged to go into detail about what they want from you.
As they do speak, though, be careful to listen closely. When they see in your eyes that you are paying a lot of attention to them, the client will naturally be pleased.
CustomerThink urges "maintaining steady eye contact, smiling slowly and genuinely, and taking deep breaths before you speak".
Think carefully about where you hold the meeting
The client could start forming an impression of your workplace — and, by extension, you as a businessperson — long before stepping into a formal meeting room.
So, if — for example — you run a business based in an unkempt Northern Ireland office, you could consider renting one of the serviced offices in Belfast's historic Custom House building set to be opened by BE Offices this summer.
This visually awe-inspiring structure is currently receiving a £6m full refurbishment.