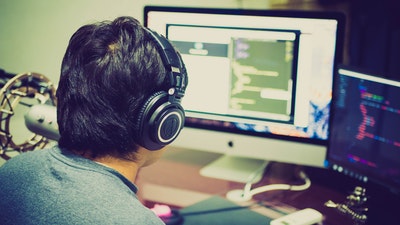 Undoubtedly, IT or Information Technology has indeed become a vital and integral part of every business plan, literally. From MNCs to small businesses, IT has revolutionized the entire business industry with its mind-blowing advantages.
For those who don't know what exactly IT is, don't worry! We've got your back. Basically, it refers to the entire industry that uses computers, software, and applications to manage information for businesses.
In other words, it is an umbrella term for anything related to the internet, software, networking, hardware, or the people who are supposed to handle and are involved with the technical things.
In the contemporary era, every entrepreneur has decided to make a digital transformation for their business to store, protect, process, and transmit, and later retrieving the necessary business information. Isn't that really really amazing?
If you are still confused about how the omnipresence of computers, the internet, and networks can be a boon for your business, here are some reasons to support the argument. Let's take a quick look at them.
1. Streamlined Data Protection
Believe it or not, but according to the latest survey, it was reported that almost 80% of the entrepreneurs admitted getting proper tech support to protect their organization's sensitive data and information was their number one concern.
As a business owner, you already know how crucial it is to protect all the sheets, data, and information stored in the computers. This information ranges from customer database to bank details of the company/employees/clients. And it would really not smart to ignore the fact that this data can't be misused against you or your company.
You'll be surprised to know that in 2020, there were around 1000-1500 cases of data breaches in the USA, and about 155.4 million people were severely affected by the exposure of sensitive information.
And that's not a piece of good news!
Therefore, the list of reasons why entrepreneurs should focus upon investing in adopting cybersecurity solutions and robust data protection is endless. So, if you want to avoid jeopardizing the privacy rights of your customers/employees/partners, you need to know that IT is the only thing that can help you with it. Yes, that's right!
IT professionals will help you backup your data and protect the organization of the network. They will also make sure that everything is password protected and create a series of backup systems that can help in recovering the lost or stolen data as per your requirement and priorities. The best part is that you can opt for onsite or offsite backup options to keep everything safe and secured.
Wait, there's more!
In fact, the IT department also helps you avoid getting your online data corrupted with those nasty cyber viruses, malware, and other online threats.
2. Hassle-free operations management
The days when employees used to bury themselves under the huge pile of official files are long gone. Today, they prefer to keep everything in the digital format so that they know what is where.
And let's be honest, no one likes to work in a room where cabinets are overflowing with those files and spend hours just to find a single file or information.
And over the years, things start getting a bit messed up regardless of your extraordinary management skills. You start losing track of files, and they might land up in the wrong hands. You wouldn't want that. Right?
Thus, it would be best if you had a concrete solution to it.
That's one of the reasons why the employees and managers have opted to use computers and storage devices to store everything that they want to preserve for future reference. But there is a downside to it.
Suppose you are on a business trip in LA and want to get access to a file that is stored in your office back in Florida. What will you do then? You'll be surprised to know that just because you have all your files in digital format, your work doesn't end here. You need to have those documents online so that anyone in your company can access them regardless of the geographical location. But how is that even possible?
Thanks to IT and cloud computing, you and your employees can access the work-related data and other tools anywhere with the help of any computer or device.
According to the IT professionals at Wright Business Technologies, increased and efficient mobility of the data, including files and documents, has been linked to the elevated employee engagement and simplifies the business operations.
According to the giants in the business industry, cloud computing isn't anything but a blessing for all entrepreneurs. They can also outsource the services and avoid having a heavy and expensive department of their own.
Isn't that super amazing? Now, you'll be able to maintain and organize a tremendous amount of data, classify it as you want so that if you are looking for a particular file or a document, you exactly know where you'll find it.
3. It gives a competitive edge to your business.
First of all, this is the era of competition and achieving success, and as a business owner, the duty to prepare your firm to combat the competition falls on your shoulders.
Obviously, you wouldn't want your company to fall behind just because you are still stuck with those outdated business techniques. Right?
The competition is fierce, indeed, but you have to do something to stay on the top of the chain. And that's where advanced IT solutions can help you with.
It can help you simplify your daily operations so that you can focus on how to use your resources to generate more and more profits. Apart from this, IT professionals will also help you analyze the market and provide better insights that can further help in making necessary strategies accordingly.
To sum it all up!
The IT sector has changed the dynamics of the business world altogether. It wouldn't be wrong to say that digital or virtualized resources such as cloud services will definitely ease your business operations.
So, connect with a licensed and authentic IT firm that provides managed services, cloud computing, and data protection services so that you can focus all your attention on how to win the corporate race and set a benchmark for your competitors.