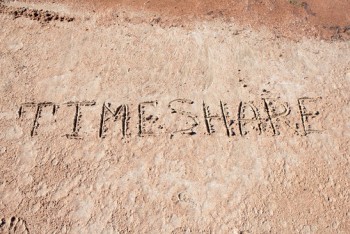 Earlier last week I covered how to sell a timeshare and buying a timeshare.
However today I'm going to show you the tactics that these timeshare companies will use to lure you in to get you to buy, so when this does happen to you it isn't such a big surprise.
On top of that, I also going to show you how you could benefit from checking out a timeshare resort as well.
How Timeshare Resorts Get You Interested
A lot of times timeshare resorts will do almost anything to get you interested.  In fact, you may have seen some of the timeshare vacation promotions on television claiming they will give you a free vacation.
You might be wondering why someone would want to offer free timeshare promotions?  The reason being is they want to sell you a timeshare and when you go to their resort that's exactly what they are going to do.
Once you are at the resort they will usually wine you and dine you all day long and at that point, they will bring you into a room where they will show you why you should buy a timeshare from them.  This meeting can usually last several hours.
On top of that, the sales reps will do and say literally anything to get you to buy.  In fact, when I was buying my timeshare the resort claimed that if I wanted to sell my timeshare down the road that I would be able to get more value out of it.  The truth of the matter is it just doesn't work like that.
When you buy a timeshare resort you are not buying a piece of property, you are buying a piece of time at a resort, one week to be more exact, and this is what timeshare buyers will be made to believe.
However, with all of the bad things, timeshares promotions do get you to buy there are a few ways you could benefit from all of this.
The Benefits
The benefit can be a big deal.  A lot of times these resorts will go to great lengths to get you to just show up.  In fact, the resort I went to in Aruba took us out to eat to give us their little pep talk.
They also offered us a free 5-day vacation to the Virgin Islands, all for just taking a look.  Now you might be wondering what the catch is and that is you will have to survive all the hard sale tactics these resorts will use to get you to buy in order for you to get the free vacation.
In my case when we originally went in to look at the timeshare we had no intentions of buying but they basically kept us in the room for over four hours until we finally cracked,  and if you can last through all of the hard sales tactics you will be able to score a free vacation from them.
A Final Thought…
As a final thought, I should also mention that you don't have to buy a timeshare through a timeshare resort.
Instead, I recommend looking into eBay or Craigs List because more than likely there will be a lot of timeshares for sale at cheaper than normal prices.
Also, feel free to share your experience of how you bought your timeshare, did you buy through a resort or some other way?