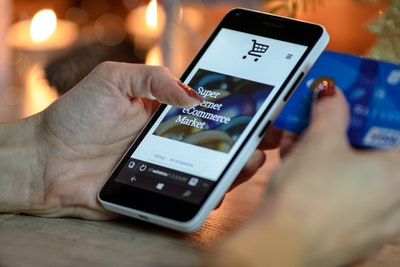 When starting a new business, the need to start accepting credit cards will eventually arise.
When you do decide to start accepting credit cards, you're going to be placed in one of two merchant account categories: high-risk or low risk. But what's the difference between both?
This article will explore the differences between the two merchant accounts and how merchant account providers like Tailored Pay can make a difference in your business.
Being categorized as a high-risk merchant account means that the credit card processors (otherwise known as merchant service providers or payment service providers) consider you to be at high risk of receiving chargebacks and refund requests on your credit card transactions.
If you're a low-risk merchant account, it implies there's less risk of you being hit with chargebacks.
However, it must be noted, being labeled high-risk doesn't necessarily mean a bad thing. As a matter of fact, there are a few advantages to being a high-risk merchant, and these will be explained in this article.
Let's get started!
What Is A Merchant Account?
A merchant account is a proper name used for credit card processing accounts. If you want your business to be able to accept credit cards and debit cards, you need to apply for a merchant account. There are two basic types of merchant accounts:
A card-not-present (CNP) transaction, which you can do online or over the phone.
An in-person point-of-sale (POS) processing machine, similar to the ones you find at a restaurant, coffee shop, or retail store.
Signing up for a merchant account is normally done through a merchant service provider like Tailored Pay. Depending on your merchant account status, your service provider can an independent credit card processor or your bank. Independent providers are well connected and work with different banks to help process customers' payments.
Certain banks will only handle specific kinds of businesses and refuse others. This may be due to the level of comfort a bank has with the kind of businesses they want to handle.
For instance, CBD, gambling, and adult entertainment are rather problematic industries for most banks, and they won't handle merchants in those business. For this reason, those businesses end up being labeled as high-risk merchant accounts.
Do note, however, that banks tend to charge more compared to independent merchant service providers. This is the reason why it's important to do your research so you can find a merchant service provider that doesn't come with a lot of hidden fees.
In addition, there are no other special classifications for certain types of businesses. Your bank will not give you a secret account just because you're their favorite customer. It's simply either you're high-risk or low-risk.
What's the Difference Between High-Risk Merchant Accounts and Low-Risk Merchant Accounts?
There are some reasons why merchant accounts get labeled as high-risk. The first factor is the age of the business.
The classification can change over time, but only if you don't meet any of the other factors discussed below.
One other reason why merchant accounts get labeled as high-risk is that their industry has been documented to have a high amount of chargebacks.
For instance, subscription services are affected by chargebacks because people sign up for free trials, and they have to secure the trial with their credit card. People usually cancel the trial the day before the initial payment starts, but they forget.
Once they realize they've been charged, instead of canceling the subscription and taking the hit for their own mistake, they make a request for the merchant to issue a chargeback to their bank and to have the money credited to their account.
Other merchants get labeled as high-risk due to their high sales volume, or they sell high-dollar items, such as cars, luxury items, or high-end electronics.
As mentioned earlier, some merchants are involved in the type of business banks are worried will taint their reputation, such as drugs, CBD, gambling, and adult entertainment.
High-risk merchant accounts usually have these characteristics:
Their average credit card transaction is over $5,000
They accept payments in multiple currencies (their customers are from different countries)
Their average monthly sales income is over $20,000
They do business with countries associated with high levels of fraud (anywhere besides the U.S., Canada, Western Europe, Australia or Japan)
The business owner has a bad credit history
They provide subscription payments
They sell high-risk software, digital tickets, or seasonal items
High-risk merchants often pay more in credit card fees too, which means this should be reflected in your pricing.
On the upside, if your business is considered high-risk, you can sell your products or offer services all around with world. You can also sell high-value items, and you can sell over $2.4 million in credit card revenue.
This simply proves that it isn't at all a bad thing to be considered a high-risk merchant. The more successful your business is, the more likely you end up being a high-risk merchant.
But, low-risk merchants do not have to deal with any of the issues that high-risk merchants face, which is why they are considered low-risk. But if the merchant started getting a higher-than-normal number of chargebacks, for instance, or started recording more transactions each month, they may end up re-labeled by their payment service provider and get rejected.
In this case, the merchant will have to find a new payment service provider. If this happens, don't lose hope, Tailored Pay can help you.
Low-risk merchant accounts, on the other hand, have these characteristics:
Only accepts one type of currency
A payment service provider hosts their payment page
Their average credit card sale is under $500
Their average monthly sales volume is under $20,000
Their business only sells low-risk products/items such as shoes, clothes, or office supplies
Their business is located in countries considered to be low risk (United States, Japan, Australia, Canada, and Western Europe)
They have very few chargebacks and returns.
Simply put, if you pose no risk for fraud, you accept only one currency, and you don't generate a lot of income, you'll be considered a low-risk merchant.