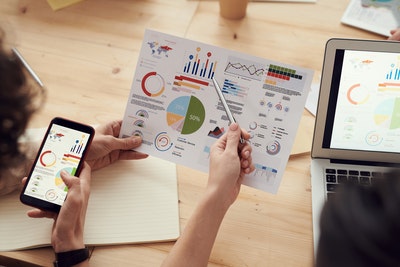 Starting a business is never easy. You have to possess a "survival of the fittest" mentality when running a business. Furthermore, you need to be prepared to take on a constant adventure of highs and lows just to thrive in your chosen cutthroat industry.
The first few years for new businesses can be very challenging. In fact, according to the U.S. Small Business Administration, only 50% of businesses with employees survive for at least five years.
Why do startups fail? The most common reasons include lack of product-market fit (34%), marketing problems (22%), team problems (18%), and financial problems (16%).
Fortunately, every dilemma has a solution. But the better thing to do is to avoid the onset of these early on. We've listed some growth hacks for startups so you can be part of the few businesses that will survive in the years to come.
1. Invest in Content Marketing
One of the basic startup growth tactics is applying content marketing. This strategic marketing approach is focused on consistently creating quality content that is valuable and relevant to consumers.
Its goal is to attract consumers into profitable action. Here, you're not simply telling people to patronize your products and services. Instead, you come up with useful content explaining how your products and services will be helpful to the lives of your potential customers.
There is a wide selection of content marketing formats you can use, from reviews and email newsletters to vlogs and podcasts. Giveaways, online games, and even memes are considered content marketing strategies.
You just need to establish your goal for creating a content marketing plan and define who your target audience is so that you'll be able to deliver the right type of content format.
At the end of the day, proper execution of a content marketing strategy can lead to cost savings, increased sales, and loyal customers.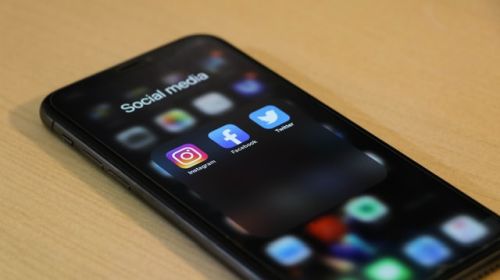 2. Leverage Social Media Platforms to Retarget Customers
Social media has definitely made a lot of changes in the way we live. The 3.80 billion active social media users in the world are already accustomed to posting every detail of their lives online, from the places they visit up even up to the food they eat.
People are also so used to connect to their social media accounts that the average time spent on social media amounts to 144 minutes daily.
But that's not all. People also rely on social media for news and information. In a study conducted by Pew Research Center, one in five U.S. adults get their share of news from social media.
So, if you're looking for business growth hacks, you can easily find them on social media. With the huge number of people using social media platforms and the frequency they are on them, you can be sure to reach your target market.
But even if you already use social media platforms for your business, sometimes it's still hard to tap into your audience. This is where retargeting gets into the picture.
Retargeting is a form of advertising technique that aims to reach people one more time who previously have visited your page or already are a part of your database. There are two types of retargeting campaigns:
Pixel-Based
This method places a JavaScript code (or what is called a "pixel") on your website or landing page. Every time a web visitor lands on your page, the pixel leaves an anonymous browser cookie in the user's web browser.
When the visitor leaves your page, the cookie notifies ad networks to show specific ads to that user. The more instances a user sees the ads, the more likely they are to make a move.
List-Based
In this type of retargeting, you already have a list of your customers' contact information. It is more targeted as you can simply show specific ads to them.
You can upload this list on the retargeting platform you use, and they should start seeing ads while browsing. Another option is to send personalized emails to them, inviting them to reconsider your business's offerings.
3. Partner with Established Brands
The goal of a new business is to make a name in the industry. With that said, one of the best marketing hacks for startups is to partner with established brands.
These brands are already known to the public for delivering quality products and services. If you're able to close a partnership deal with these brands, their customers will get to discover you and soon patronize your goods as well.
When looking for the perfect brand to partner up with, look for the following qualities:
Similar values
Your business and the brand you're looking for should have the same beliefs or ethics as the core of your relationship.
Similar goals, targets, and objectives
Businesses may promote different goods, yet you can be sure to find one with a similar desired outcome as yours.
Supporting skill sets offering mutual benefits
With a brand partnership, the strengths and weaknesses of both parties should be able to complement each other, leading to successful business growth.
Relevancy to consumers
The brand you're eyeing to partner up with should be relevant to your target market.
Trustworthy
A brand partnership will only work if both parties are transparent with each other throughout the entire process.
4. Work with Online Influencers
Another collaboration to look into is working with online influencers. Together with the growth of social media, influencers in various online platforms have also captured the interest of many people. Let's look at some facts.
A study conducted by Google says that 70% of millennial YouTube subscribers trust YouTube creators more than traditional celebrities. Millennials believe that these creators are today's trendsetters. Six in ten of them would gladly follow the recommendation of their favorite YouTube creators.
In another study conducted by Twitter, 49% of the respondents reported that they seek the advice of online influencers regarding product recommendations. Also, 40% of them have purchased an item because they saw an online influencer post it on Twitter, Instagram, YouTube, or (formerly) Vine.
Clearly, influencer marketing is one of the greatest growth hacks for startups in this generation. Collaborating with the right online influencer can help you reach your target market, drive engagement, and earn people's trust.
Remember to look for an influencer whose vision aligns with your own.
5. Give Gifts or Discounts to Customers
Who doesn't love receiving gifts and discounts? Yes, you're just starting and don't have much in terms of earnings yet.
But if you're looking for advantageous growth marketing hacks that will pay off in the long run, start with giving small tokens and discounts.
Freebies can attract potential buyers. This tactic can also create a buzz, building interest among people and leading them to share the news with their friends.
Discounts also play a vital role in your marketing efforts. Targeted discounts, for instance, boost a business's reputation. Examples of targeted discounts include senior and military discounts.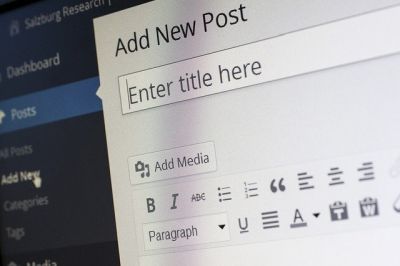 6. Write Guest Posts in Blogs or Social Media Accounts
Including guest blogging in your online marketing strategy is a wise decision. As its name implies, this marketing tactic entails you to create blog posts for other company's websites.
It may seem demanding, but the benefits are rewarding. Not only does it bring traffic back and build backlinks to your website, but also you position your brand as the authority in your niche.
When looking for guest posting opportunities, make sure that the page's content is related to your industry. Choose a brand that has a blog or social media account with an engaged readership.
Most importantly, the blog owner should be active so you know they can further promote your work on their site.
7. Get Help From a Marketing Consultant
Formulating a marketing plan is hard work. Good thing that there are business growth experts in the industry you can rely on. Marketing consultants can help lighten your load by coming up with a solid marketing strategy.
Above all, they can solve issues like low-quality leads, poor conversions, and more. My Marketing Playbook is a dependable marketing consultant in the industry and a great place to find the experts you need.
Growth vs. Traction: What's the Difference?
Traction and growth are termed vital to the long-term success of a business.
Traction is the step-by-step progress of a startup, leading to building momentum.
This is usually the first year of startup. At this stage, your business should have already captured a set of target audiences and established a product-market fit. The process of growth should be already noticeable. Traction is mainly about experimenting with what works best.
Growth, on the other hand, should show signs that your business is already gaining market share in your industry and mindshare from your consumers.
Experimenting is over at this stage, and the focus is on maintaining what makes your business unique and valuable. Because your business is already growing, you can now hire people and delegate responsibilities that you did on your own during the traction stage.
If you believe you have applied every method available to become successful in the traction stage, then you'll reap the rewards and have significant upward movement or growth in your business.
The Bottom Line
The statistics don't lie when they say that entrepreneurship is a dog-eat-dog world. It's not enough that you have something unique to offer. You have to devote tremendous effort to your brand to be noticed.
These provided growth hacks for startups, if applied correctly, will surely bring you success. We can offer you the help you need, as well as many more business survival tips.