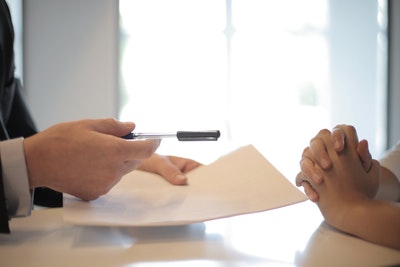 Making the decision to buy property is an important milestone in many people's lives, so you want to make sure you go with the right realtor.
You need to work with someone you can rely on to give you all the information about your potential new home. It's also advisable to seek financial advice beforehand and find out how much you can borrow for your mortgage.
This way, you can share this with your realtor from the get-go and form a mutually trusting relationship. Here are five tips for finding the best realtor for you.
Get financial advice first
Before you look for a realtor, speak to a financial advisor first to fully understand your current situation. This could even be a lender in the bank who will be able to give you a rundown of your mortgage options.
Once you have a better understanding of your financing options, you'll be able to agree on a strict budget with your realtor, and you'll also appear a more serious buyer.  
Research realtors in your local area
Do a bit of online research on the realtors in your local area. You can perform a simple Google search looking for realtors near me and you'll be able to compare several names. Read client testimonials and compare rates.
This will give you a better idea of what questions to ask when you meet with a realtor. 
Ask for referrals
It's known that word of mouth referrals are a big source of realtors' incomes. This is because home buyers want to work with someone they can trust.
Realtors will work hard to get good word of mouth referrals. If someone you know has recently bought or sold a property, it might be worth asking them to refer you to the realtor they used, assuming they were satisfied with them.
It can be hard to get an impression when choosing a realtor completely anonymously.
Read the fine print
Once you've met with your realtor ensure that they go through all the fine print with you.
Prepare a list of questions to ask them about any possible fees and all aspects of the contract. Look at the length and conditions of their contract as well and discuss all possibilities, for instance, if you don't find a house within the timeframe of the contract.
Your realtor will be able to explain to you any parts of the contract you don't clearly understand.
Trust your gut
Sometimes it is better just to go with your instincts. Don't neglect the importance of a rapport with your realtor. If you meet someone you're not sure about or don't seem to get on with then maybe consider other options.
You're going to be working closely together so it's vital to have a good relationship with your realtor. It's in their interest as well to develop mutual trust, respect, and transparency, so if you're not feeling it early on then maybe it's not a good match.
Find the realtor that's right for you.