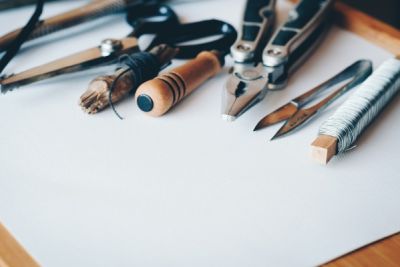 Being a homeowner brings with it a lot of great things, but also a lot of costs. It is up to you fix things that go wrong with the home. And from a new build to an older home, the costs of having to take care of some larger home repairs can really be expensive. Things like home insurance can help to reduce costs a little, but when you don't take steps to maintain your home over time, the cost can really spiral.
But as the old saying from Benjamin Franklin says, an ounce of prevention really can be worth a pound of cure. So it really is worth putting in some time and effort to make sure that you know your home well so you can notice any differences. Then you may at least expect some repairs, rather than them being completely out of the blue. Then it can allow you to save up and be prepared for the expenses, rather than having a large shock bill when something has been going wrong for a long time but you never noticed.
If this sounds like you and you need some tips to help you to take care of the home maintenance a little more, to help you to save money, then here are some tips to help.
#1 Know the Lay of the Land
Your outside space and the surrounding areas play a large impact on how well your home is maintained. For example, if there are a lot of trees surrounding your home then you will need to spend some time on places like the roof and windows, as too many trees could be an issue if there are storms or high winds, for example.
You could even have to take a close look at things like your plumbing when near trees too, because of their roots. So get to know the lay of the land so that you can pay more attention to things. Even if you live in an apartment block, it is still a good idea to know your surroundings because of things like the risks of flooding or anything that could happen because of a natural disaster.
#2 Pest Control
When there are any pests in your home, then they can cause a lot of damage to the home. They may be small but they can cause some large problems.
So paying close attention to the care and state of your home is really important so that you can eliminate the chance of any problems, or be able to quickly deal with pest control if needed. Look out for things changing in your home, things like animal droppings, as well as animal trails or prints.
It is a good idea to keep your home clean, especially during the summer months when doors and windows have more chance of being open for longer.
#3 Regular Checks
It can be so typical to notice a problem with things like your furnace or air conditioning on the first time that you have used it for a long time. Do you notice your furnace is broken in the height of summer? Not likely as you are not using it. So it is a good idea to test things like that a little bit of time before you will be using them.
So if you want to make sure that your AC is in place and working right before summer, then now is the time to check on it and give it a once over. Then you won't have to call out someone to repair it in peak season and pay a premium on fees.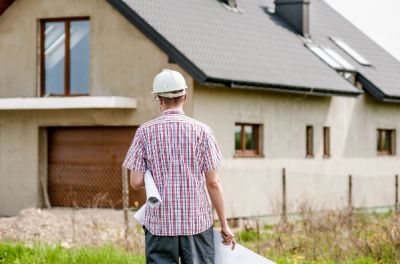 #4 Energy Audit
When you take a look at where the heat or energy in your home goes, then it will show you some easy fixes that will help you to save money. If you notice a draft by a window or see cracks in a wall, then you know that those are key areas that need to be looked at to help your energy bills.
These can be sealed and easily dealt with but will help you to save quite a bit of money on your energy bills, as the heat will stay in rather than seeping out. Things like this can also help you to make some choices, such as deciding on the kind of heater that you'll want to buy when you actually need to replace one.
#5 Clean Regularly
There are so many things that you could do to maintain your home and keep things clean all of the time. It could be something as small as sweeping the sidewalk or simply wiping your air conditioner. When you keep things clean and looked after, then it really does help to reduce the wear and tear on things.
Not to mention, dust is something that can also shorten the lifespan of any pieces of equipment that has a vent or any kind of filter. So as well as your normal cleaning around the house, it is much needed to give the appliances and different areas of your house a clean and regular check so that you can notice any small things that might be wrong, as well as preventing things from happening as well. You will notice things like a crack in a wall when you look there regularly.
If you don't, then you won't; simple as that.
#6 Home Maintenance Fund
It is a well-known fact that maintenance doesn't cost as much as home repairs are done, but planning for any expenses that might come up makes good financial sense. Also, if you are able to budget for your expenses, you will help yourself to be in a position to call on a professional for home repairs, as and when you will need to.
Then it means that if there are things that you are not comfortable with, you can call on someone else to do so. There are some things that can happen without warning as well, such as accidents around the home, so having some savings in place can help you to keep repairs from becoming a large cost and a major problem.
What are you doing to reduce home maintenance cost for the long term?