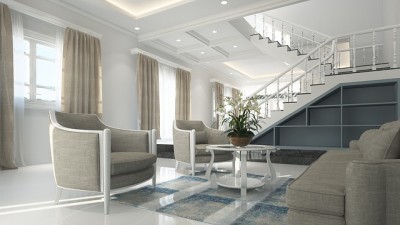 When it comes to our home, most of us will take pride in its appearance and how it is presented. We want to show that the decoration is of designer quality and that every home improvement has been done to the highest of standards.
The reality is that unless we have DIY masters within our grasps tackling some of the DIY we want to do in our home can head towards disaster. So I thought I would tell you some of the DIY home disasters to avoid in the future.
So that you can continue to put your best foot forward when it comes to your home's presentation.
#1 Doing your own electricity is a no-no
Electrics in the home can be a tricky one. Especially if you live in an older property and the wiring has not been updated recently.
Of course, we are not talking about changing light bulbs and lampshades. Sometimes we can try and tackle fitting complex light fittings and mess with the wiring. Without taking proper precautions. This can mean you need an emergency electrician to resolve any problems you create.
When it comes to the more complex things that involve wires and such, then make sure you call in an electrician to do the work for you. This is why you need professionals like Carrollton electricians who can do a good job and get things done right.
While it may seem like a cost you can avoid the chances are you will spend more money, in the long run, sorting out a problem.
#2 Building work shouldn't be done lightly
We would all love the opportunity to extend and add to our homes to make them work for us. So once you are in a position to do that make sure you get expert builders in to do the heavy lifting.
You may think you can be a fantastic bricklayer after watching some tutorials on Youtube, but these people do things like this each and every day. An extension needs to be a solid addition to your home.
So it would always be advisable to avoid the impending DIY disaster and get professionals to do this kind of work for you. You will also need to take into account the mess building work can create, so a roll off dumpster rental could be the ideal way to resolve this issue at least.
All professionals working in your home could use it to keep things in order, which can help to work to get completed on time.
#3 Leave the plumbing to the professionals
One of the biggest home improvements most people like to make is changing the bathroom and kitchen. While it may seem like a simple job fitting the new kitchen or bathroom suite in place, there is the consideration of pipework.
Getting involved in this side of things when you are not an expert could cause major problems with leaks. Water damage can be a really costly disaster to pay out for. So make sure you get the most experienced plumbers in to sort out any pipework. You will be happier knowing that these things have been done properly
Especially as a kitchen and bathroom can add huge value to your home.
#4 Plastering walls can cause all kinds of problems
Finally, an older property may require you to plaster the walls before you can put your stamp on the place. However, plastering is not as easy as it looks. It requires skill to make sure the finish is smooth.
So rather than cause yourself, any further stress or pressure to get it right get a plasterer into doing the work. It will take them considerably less time to do the work, and it will be a better job.
Sometimes it is just safer to call in the professionals than cause any further financial loss in the long run.
Have you ever had issues with DIY?