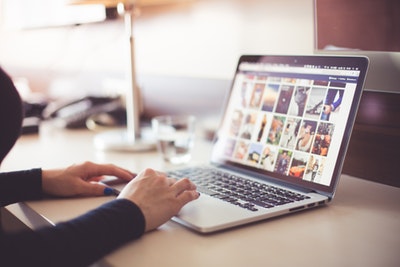 For many people, blogging can be an exciting and interesting way to make a living – or at least, to make a little money on the side. If you are thinking of getting into blogging as a business, you will need a few qualities.
An ability to write is vital, as is the knowledge of what you are going to write about. You will also need a little cash to get started, and that is something that gets in the way for a lot of people and stops the dream short.
However, as you will soon see, there are many things you can do to make sure that you don't have to overspend when you set up your blogging business, and in this article, we will look at some of the more important of these.
Here is how you can set up your blog without breaking the bank.
#1 Get Creative With URLs
One of the first steps you need to take is to find a decent domain name which you can use to host your website. You will, of course, want this to make sense, to be thematically linked to your blog idea, and to be easy enough to remember.
It also needs to look right when written down without spaces, and you should pay attention to avoid any accidental embarrassing run-on words with double meanings. All of this is hard to come by, and many of the URLs that you would most want are going to be more expensive.
As such, it is helpful for your wallet if you can spend a little time getting creative with the domain names. The more creative you get, the more likely it is that you will not have to spend much on your URL, which is definitely going to prove to be important. Do that, and one of your major expenses will be drastically reduced.
#2 Shop Around For Web Design
Unless you are particularly handy with coding, you will probably want someone else to design your website for you, with pointers on branding from yourself.
But you might be worried about the cost of this, and it is certainly true that you can expect it to be one of your top costs if you are not careful.
However, it doesn't have to be that bad. You can always make a point of shopping around for your web design, which – as with all kinds of shopping around – is bound to be a great way to save some money.
Even better if you can find a trusted name which also happens to be inexpensive, such as www.redspotdesign.com.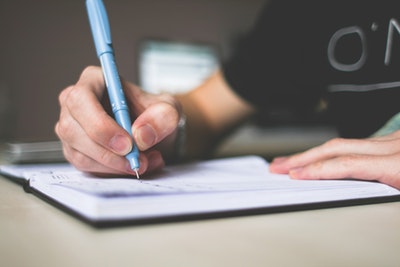 #3 Write It Yourself
You might be tempted to hire people out to write your blog at first, in order to get a good quantity of posts down in good time.
But if you are on a budget, you will save a lot of money simply by making a point of writing the posts yourself. Focus on that, and you will be making a huge difference in how much you need to spend, while also having the chance to improve your writing.
For a little help on writing blog posts, check out smartblogger.com/how-to-write-a-blog-post/.