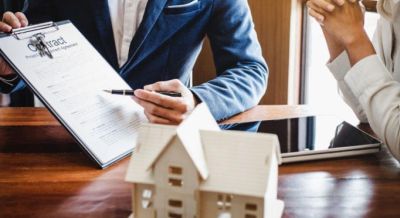 Estate agents are important players in the real estate market.
A lot of dealings in the market happen because they are involved. In the same vein, difficulties can be experienced when you do not make the most of their services.
This is why you need to know what these players bring to the table. For more on this subject, you can visit: https://en.wikipedia.org/wiki/Estate_agent
Other than making the most of their service, it is also crucial that you work with the right one.
This is because working with the wrong one can be disadvantageous in several ways. You can end up not getting value for money and having a terrible experience as a landlord or tenant.
It is for these reasons and more you need to know what makes a good one as this would help you select the right agency in this line of work.
Fortunately, this article will shed light on this and so you are advised to keep reading and pay attention as you do so.
4 Tips on How to Find the Right Estate Agent
Listed and explained below are some things you should take note of to ensure that the right one is brought on board to meet your needs:
1. Understand Your Needs
Many people in the market are too concerned about what the agency can offer. This is crucial but they also need to understand their real estate needs to identify the right service provider.
This is especially because some service providers are more experienced and better at offering certain services than others. You may get to know that an agency is the best when it comes to evaluating properties.
It might not be the same experience when it comes to putting up the property for sale on the market. This simply means you need to understand what you want. It is after this you can go about finding a service provider that can meet that need.
It also means that you do not have to consult the same agency for every real estate need of yours. This is except they have established themselves as good in every service.
2. Understand the Local Market
Before an agency can qualify as good enough, it must understand the local market. It is their understanding of the local market that would help them represent your interest in the best way possible.
This is why it is strongly recommended that you work with locally-based options. It is because such agencies are locally situated and understand the local demands of the market.
For instance, if you have real estate needs in Coventry, you are advised to hire a Coventry estate agent to meet this need. So, you might want to pay attention to this going forward.
3. Easy Access to Information
Regardless of how good an agency claims to be, the inability to access information easily can be frustrating. This is because you might need timely information to make informed decisions.
To this end, you should only work with one that can offer information promptly. This is why it is strongly recommended that the service provider has an online presence. The online platform should offer all the relevant information such as properties available for sale and lease.
4. Offers a Wide Range of Real Estate Services
We stressed the need to hire agencies based on your market needs. However, the truth is that you might need a lot more than one service. You might need to have your property evaluated and sold for instance.
Dealing with a service provider that can offer both services well enough will benefit you a lot. This is why you should consider options that can offer a wide range of services very well.
On this note, some of the services a good estate agent should be able to offer include:
Property Valuation
Letting
Sales of Properties
Property Management
Real Estate Advice
These are just a few of the basic services offered by these service providers. You are advised to work with an agency that can render these services very well. For more on this subject, you can check here.
Conclusion
The services rendered by estate agents are very crucial in the real estate industry. This is why you need to make sure you engage the services of the right one when the need arises.
We have shared some tips to help you choose the right agency and hope that you make informed decisions going forward.