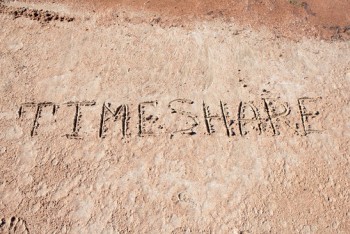 Welcome to episode 2 of the Stumble Forward Podcast.  In today's episode I talk about one the biggest financial mistakes I've ever made in my life, buying a  timeshare.  That's right buying a timeshare has been one of the biggest waste of money for me and has cost me thousands of dollars and I got very little in return once I did sell it.
In fact buying that timeshare literally turned my life upside down.  It burned up a lot my cash and put me in some really tight situations that all could have been avoided if I would have only turned down the offer.  However when I look back on the way things turned out I realize this mistake only made me a better person with my finances.
In fact I probably would have never started this blog, podcast, or even got into financial services if I had not lived through that mistake, and sometimes that's what needs to happen in order for us to make a change for the greater good.
So check out my story in this podcast of my biggest financial mistake, and on top of that I will also give 5 reason you do not want to buy a timeshare, and finally I will also share 3 things you need to look for if you are considering the idea of buying one.
What You Can Expect To Get Out Of This Episode
Learn why timeshares sales reps must be avoided.
Learn how much timeshares can really cost you big.
Learn what the biggest problems are with owning a timeshare.
Learn how to find a timeshare for cheap and buy them for pennies on the dollar.
Learn the right way to buy a timeshare without getting ripped off.
 5 Reason You Should Not Buy A Timeshare
Timeshares Are Not Real Estate.  Timeshares are nothing more than a piece of time, one week to be exact.  On top of that they do not grow in value either.
Use Them Or Lose Them.  When it comes to timeshare you only have so much time to use your allotted week or you will lose them.
Tons Of Fees Attached to Them. Timeshares can have some big fees attached to them such as maintenance fees, network fees, and exchange fees just to name a few.
High Loan Interest Rates.  If you also decide to get financing through the resort know that the interest rates can be ridiculously high, in fact mine was 16%
Impossible To Sell.  Finally understand that timeshares can be very hard to sell, in fact it took me over 4 years to get mine sold, and then when I did get it sold I only got 10% of the value.
What To Look For If You Still Want To Buy A Timeshare
What Kind Of Resort Is It.  Know what kind of unit you are buying before you sign, in fact you may want to consider going to the resort before you buy it.
How Much Are The Maintenance Fees.  Maintenance fees can be very expensive and the last thing you want to do before you buy is find out that it may cost you an arm and a leg.
Where Is The Resort Located.  Know where your resort is located, and what the surroundings are like.  The last thing you want to find out is that your resort is located in a bad neighborhood.
Links In This Episode
SFP 001: Introduction To The Stumble Forward Podcast
All Inclusive Vacations Vs Timeshares
Share your thoughts on this episode below in the comments.