High risk life insurance companies also commonly known as impaired risk life insurance companies work with people to help them get the life insurance coverage that they need.  So in this article I'm going to cover the facts about high risk insurance companies and also list a few companies you should look into.
First Things First
First before I go any further I suggest you check out my recent article on high risk life insurance since it will give you some alternatives to look at first before you consider a high risk life insurance company.
In that article I cover several aspects to finding life insurance, however one other alternative that you may also want to look into that I did not mention in that article is guaranteed acceptance life insurance.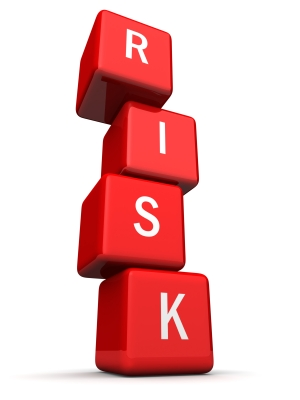 With guaranteed acceptance life insurance you won't have to answer any medical questions nor take a medical evaluation or physical and the policy will cover you as long as you want.  However on the down side these policies will only give you as much as $15,000 in coverage and may cost you more since the typical rating for people who sign up is substandard.  This means higher premium payments for you in the end.
Facts About High Risk Life Insurance Companies
OK, now that I got that out of the way I thought I would mention a few facts about impaired risk life insurance companies before I start covering companies because their is a lot to be known about these types of companies before you sign up with one.
First off, you should know that policies that are less than a $100,000 are much easier to get than one's that are over $100,000.  This is because the risk that insurance companies take on goes up substantially with higher policies, however I'm not saying it's impossible either.
Second, I suggest going with term insurance if at all possible. The reason I suggest term over whole life, universal life, or even variable universal life is because the premiums will be much lower with these policies because you don't have to deal with cash value accounts and things you really don't need.
Third, know that every companies underwriting policies are different and what some companies will consider a big risk others will not.  For example, I was helping a close friend find a policy once and he was on a light depression medication and the life insurance company I sent the policy to would not except him, however when I tried another company they didn't have any problems with it.
Fourth and finally, know that insurance regulations very by state and that some states have much tougher regulations.  For example, California has some of the toughest regulations that I know of and companies that reside in this state have been very tough for me to pass a policy.
5 Companies To Consider
Now that I've covered the basic from state regulations to company underwriting policies you may be looking for a place to get started and in this section I'm going show you 5 companies that will help you to just this.
Shaw American, also known as the wonder writers have been known to pass about any impaired risk policy out there.  While working in financial services I talked them several times about helping out a few clients.  You can learn more about Shaw American here.
Budget Life. With Budget Life you if you can qualify for an impaired risk policy and you could get coverage for as much a $50,000 and no medical exam to boot.  You can even submit for a free online quote.  To learn more about Budget Life click here.
Life Insurance Advisers. With Life Insurance Advisers they have an extensive amount of information on the subject covering different impaired risk from Addison's Disease to Ulcerative Colitis.  To learn more about this option check out Life Insurance Advisers here.
Life Insurance Solutions. Life Insurance Solutions is the best high risk life insurance company out there.  They have helped people get life insurance with almost every impaired risk out there from alcohol and substance abuse to Strokes.  If you have a severe medical condition this company can help you.  To learn more about Life Insurance Solutions click here.
Protect Direct Online. This is the leader in the impaired risk life insurance field in the UK.  If you have a severe medical condition or a hazardous pastime activity such as rock climbing or living in your older years you may want to look into Protect Direct Online here.
A Final Thought…
When applying with high risk insurance companies you should know that nothing is guaranteed, and if you do get accepted you may have to pay higher premiums in the end.  So consider all of your options carefully before you sign.