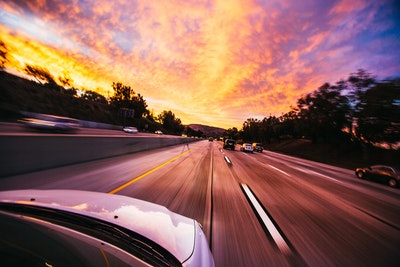 Have you bought a new car or you want to switch to an affordable car insurance policy?
Whatever the case, there are many things you need to find out before you settle on any auto insurance policy.
For example, you need to know which insurance covers you need, how much is paid in form of premiums, which policies are compulsory and which are optional, and whether or not the premiums are deductible.
Yes, you need to know all this. Knowing these will not only make you a smart policyholder but will also help you find ways of saving money.
You can save money by not choosing insurance covers that don't suit your situation.
You can also pick policies that can help you most depending on how you use your vehicle. You can learn How to Sign up for TruStage Auto Insurance as a great way to get started.
Types of Auto Insurance Cover
Knowing the type of insurance policies available can help you make an informed decision, particularly when choosing the non-compulsory auto insurance covers.
The type of auto insurance coverage available includes:
1. Liability Cover
Liability insurance is a compulsory cover that all motor vehicle owners must have. If you are involved in an accident and you are the one at fault, you'll be liable for all the damages.
The liability cover will take care of this. It will pay for the other person's medical expenses and auto repairs.
There are two types of liability covers. The first type covers the property and will take care of the repairs.
The second cover is for bodily injury, and it covers things like physical therapy, doctor's visits, and drug expenses. Liability cover is the basic cover that you need. Other insurance covers will build upon it.
2. Comprehensive Coverage
The expression "comprehensive coverage" is misleading. From the word comprehensive, it gives the impression that it covers everything. This is not the case.
When dealing with auto insurance, comprehensive coverage simply means the insurance covers the replacement or repair of a motor vehicle when it gets damaged by something other than another vehicle.
The damage can result from a hurricane, hail, an animal, or a tree that falls on the vehicle. It also covers theft, vandalism, explosions, or damages resulting from riots.
While comprehensive coverage isn't compulsory as far as state government and insurers are concerned, car leases and lenders require it. So it is advisable to have it if you are planning for some loans or leases in the future.
Comprehensive insurance won't cover you if you knock your car on a light post, building, or any other fixed object.
3. Personal Injury Protection (PIP)
Also known as "no-fault" coverage or simply PIP, personal injury protection, is compulsory in some states and optional in others.
Just as the name implies, the insurance covers the policyholder and anyone in the car involved in an accident, no matter the person who is at fault.
It covers medical bills for you and the passengers in your car. If you are seriously injured, it will also cover your rehabilitation and child care if you can't take care of your kid while recuperating. In case of death, it will also take care of the funeral expenses.
4. Collision Coverage
This policy is optional. It covers the areas left off by comprehensive coverage.
For example, it will take care of repairs when your car hits a fixed object like a light post, a building, or even another car. However, if you hit an animal or your car gets damaged by hail, this insurance won't cover you.
The greatest advantage of collision coverage is that it will protect you even if you are driving someone else's car. Meaning, you'll feel protected even if you are driving a rented car (in some states) or one you've borrowed from a friend.
This insurance doesn't cover the occupants of the other car, neither does it cover the repair of their car.
5. Medical Payments Coverage
This is another optional policy that's worthy of your consideration.
This policy covers the driver and all the vehicle occupants involved in an accident. It even extends to the family members of the policyholder, even if they are in a different car. It will protect a policyholder involved in an accident as a cyclist or a pedestrian.
This policy covers medical expenses, but it becomes effective only after the health insurance has been exhausted.
6. Flood Insurance
If you are living in an area prone to floods, this policy should be on top of your list. Flooding is a common disaster in the US, and at one point, you might have been affected.
It happens when snow melts, rivers overflow, or levees and dams break. The federal government administers flood insurance through the  National Flood Insurance Program (NFIP) under FEMA.
This insurance is important and will cover your personal property and home to the tune of $100,000 and $250,000, respectively. If your car is damaged by a flood, Flood Insurance will cover all your repair costs.
7. Uninsured Motorist Insurance
Since some insurance covers are optional, some drivers never bother to take them. Some drivers even ignore compulsory insurance covers.
So, what would happen if your car is involved in an accident with an uninsured car? And what would be the case if the other car doesn't have a cover for the type of accident you are involved in?
That's where uninsured motorist insurance comes in. It will cover you in a case in which the other driver isn't insured.
Do you need auto insurance?
Now that you know the importance of auto insurance, you need to act as soon as possible. When shopping for an insurance company, consider factors such as reliability, honesty, experience, and customer service.
Let the insurance company help you select the best policies for your situation. Find out whether the company has some insurance extras that make their policies more attractive.
An honest and experienced insurer will not be after your money but will consider the most probable risks you face depending on where you live and the way you use your vehicle.
After assessing your situation, the insurer will help you pick the most relevant policies.