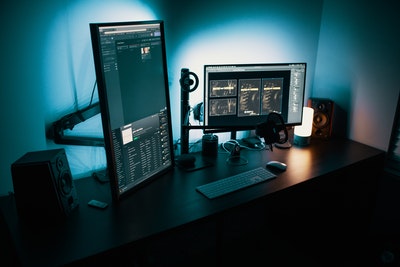 An easy-to-set-up and take-down exhibit are essential for small businesses that participate in trade shows regularly.
The goal is to create something that isn't overly complicated or time-intensive yet still avoids seeming haphazard. An ideal solution is eye-catching and functional yet doesn't need an enormous structure.
Backlit displays are one of the hottest trends in trade show design, and they might be the answer to your problem.
These exhibits are a popular choice for a wide range of exhibitors, from first-time exhibitors to seasoned pros, because they are colorful, lightweight, and user-friendly.
Here are some reasons why your exhibits would benefit from using backlit displays.
An Eye-Catcher
Your exhibit's look and feel will be improved thanks to the LED illumination, which adds a splash of color to make a strong first impression.
Backlit displays transform your flat images into eye-catching murals that raise the visibility of your company's brand.
The exhibition floor has a lot of booths that tend to mix, so when guests see your booth illuminating across the floor, they'll know you're different from the competition.
Enhances the Booth Experience for Visitors
Having a well-lit booth in a congested trade show hall makes it easier for attendees to see and read your message.
They'll be able to easily read about your company and grasp your message thanks to the high contrast and well-lit text.
Your product exhibits, demo spaces will draw customers to notice the well-done illuminated graphics and clear text. As a result, visitors to your trade fair will have a better experience.
Cost-Effective
Increased booth space easily adds up in costs and time. Using LED lights, backlit displays may significantly improve the quality of your booth without putting an excessive financial burden on you.
Investing in this display form will pay off handsomely in the long run by allowing you to draw in more customers.
More Than Simply a Show-Stopping Exhibit
It's possible to utilize these displays when you're not at a trade fair, in your lobby, or at an event you organize.
They are adaptable, and you may tailor your display to the environment in which it will be used. This is an amazing feature for any retail setting, even if you don't participate in trade exhibitions.
Flexibility in Meeting Changing Demands
Almost every display type can benefit from adding backlighting. In contrast to other materials, the fabric used by Skyline Exhibits does not seem washed out when illuminated. Thus the colors and contrast are much more striking.
Since it folds up into a small package, it might save you money on shipping and storage. You may utilize backlighting to light towers, lightbox displays, and pop-ups if you want to highlight distinct components of an exhibit.
You may also include it in an island design for a brilliant splash of color.
Bottom Line
Displaying at a trade fair or event is a major undertaking that requires much time and effort on your part.
With the aid of backlit displays, your exhibit may take the pressure off of you by making it much easier to draw in potential buyers.
Regardless of the type of display you choose, they are affordable and have a big impact on your business.