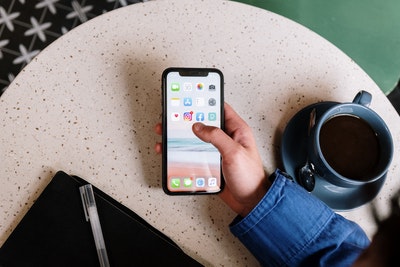 Customer satisfaction is the key to any successful business.
When you have happy customers you also have loyal customers, this results in more sales, more referrals by word of mouth, and more revenue for the business.
With Christmas being such an important part of any business to be successful, finding out more about your customers, what they like, what they don't like, and how this can affect your business is an important part of your market research strategy.
There were different ways to find out more about your customers, some more effective than others. In the digital age we are in now there are more ways to be able to do it.
Social Media
One of the most obvious ways to find out about your customers is through social media. Social media offers lots of different tools that can help you gain information from your audience on the platform.
So for example, with Instagram on this platform, you have stories. With Instagram stories, they are posts that are there for 24 hours.
With these stories there a wide range of engagement tools that you can use, you can ask questions where people can type an answer to, you could use this to ask people about what they are favorite thing is about your business or what they want to see.
There are also polls so you can get opinions on things you are working on or things you already offer. And then there are also quizzes which we can use to find other different options and see which is the most popular.
These are great tools to use to be able to find out more about your customers and what they are expecting from you and how you can better serve them.
Sweepstakes
You can also look to use sweepstakes administration, Sweepstakes is still one of the more popular ways to collect important first-party data and opt-ins because of their versatility.
Your customers will register for a chance to win something from you, then one winner or winner will be selected at random either throughout or at the end of the promotion.
These types of customer information collection programs can be tailored to meet a variety of different marketing objectives and promotion requirements.
When you are implementing a sweepstakes marketing strategy into your business operations, you can also incorporate an instant win game or another promotion type, such as a contest or instant win, this can help to increase customer participation and encourage repeat engagement.
You can also look to integrate the experience across different social media platforms with a variety of sweepstakes formats to choose from, including social hashtags, mobile app stakes, and text-to-enter promotions.
Final Thoughts…
These are some of the different ways to collect customer information so you can find out more about them and use that information to help scale your business and give your customers what they want.
You can implement one or both of these different methods to collect your customer later and start growing your business more today.