1. Focus On Supply Chain Management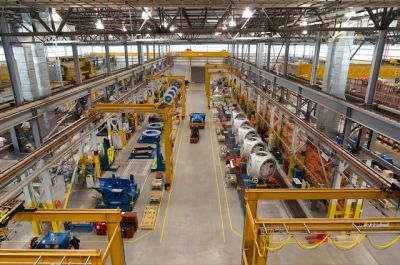 Manufacturing supply chains can be complicated, with multiple suppliers and overseas shipping becoming more common.
It's worth investing your time into making sure your supply chain is watertight. Emergencies can happen with break down the chain of supply. Get policies in place before this happens.
This could be having a backup supplier for things like mold release agents, storing some stock off-site, or having plenty of stock.
2. Manage Production To Cut Down On Lead Times
Prioritize your small business manufacturing order queue to make sure that your staff is always working on orders in a logical way.
When an order comes in, prioritize the first orders in the queue to speed up manufacturing and get products shipped out faster.
3. Don't Keep Inventory Lying Around
Keep indirect materials on hand. However, keeping lots of bulky stock lying around will cost you money. Cut down on carrying costs, as these don't add any value to your business.
More frequent but smaller orders for no additional shipping costs could help.
4. Don't Invest Too Much In Inventory
Have cash on hand instead. Calculate reorder points accurately for your business so you don't need to buy in too much inventory.
Extra inventory is a cost.
5. Be Honest About Your Dead Stock
If you have stock that has become obsolete, then be honest with yourself about it. Drop the product and free up space in your workshop.
6. Learn How To Judge The Value Of A Supplier
A supplier that costs more but is better suited for your small manufacturing business needs will be of better value to you than one that doesn't suit you.
Negotiate with your suppliers to work together more effectively. If you don't ask, you don't get it.
7. Figure Out The Type Of BOM You Need
Your bill of materials, or BOM, is an essential part of your master production schedule. There are several kinds of BOM available; modular, configurable, multi-level, and more.
Find out what the best way to update your BOMs will be so they are easy to use in your business.
8. Always Have Something Left In The Tank
Try to keep the productivity of your small manufacturing business below 100% capacity, so you that will always be able to keep up with your orders if you get a sudden rush of demand.
9. Emphasize Great Communication
Make sure you have open, honest, and two-way communication with your staff. Work hard to make your employees feel able to share their opinions with you.
This will help them to feel more respected, and make sure you know about any issues that come up that you might not have known about without employee input.