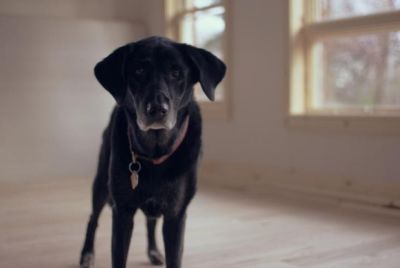 Choosing the perfect shelter dog for adoption isn't as difficult as it seems. On the other 'paw', it shouldn't be done trivially. There are certain things you must consider and tips you must apply to carry out this process.
Adopting an abandoned dog from the shelter might not be the same as getting one from a breeder, but with these tips, you ought to be able to pick a canine companion with no stress.
Initial Considerations
Before you adopt a dog, you must know that it requires a lot of commitment which includes training, playing, socialization, exercise, feeding, cleaning up, etc. So, not spending much time at home is a big no-no. Therefore, if you know you won't be able to invest your time in taking care of a dog, it is best you don't initiate the process.
Another thing you must consider is the cost. The adoption fee should be the first cost to consider. The adoption fee for adult dogs is $400, while the fee for puppies less than 6 months is $440. This fee covers desexing, vaccinations, microchipping, vet checks, dental care, and x-rays. All these are done to prepare your potential pal before adoption. Hence, the fee for adoption doesn't truly match the value of those services.
Apart from the adoption fee, you need to consider food, veterinary, beds, leashes, toys, crates, and the cost of other essentials that the dog will require in his lifetime.
Age Considerations
What kind of dog do you need? And by this, we don't mean breed (we'll come to that), instead, we are speaking of age. You could either adopt a puppy, a young dog, or an older one. These dog ages have their peculiarities and needs. Hence, you must choose one that is suitable for your lifestyle.
If you chose a puppy, you get a whole lot of cuteness and adorableness. You'll love watching it learn as it grows but you'll have to spend more time taking care of him. There is a need for proper housetraining and basic obedience lessons. Puppies love attention, so your prolonged absence is not the best for their growth. For a minimum of one year, you have to be readily available to cater to their needs.
On the other hand, a young Fido might already possess certain basic obedience and housetraining skills. Despite that, he will need to get used to its new home to really settle in. Having a young adult also gives you a picture of how your dog's adult look will be and how big he will get.
And if you choose to rescue an older dog, you also get to enjoy some freedom. This is because they do not require as much attention as the other two categories. They have very stable housetraining skills and their energy level is calmer.
Breed Type
There are two options to choose from; you could go for a purebred or a mixed breed. While both can be found in the shelter, in most cases, purebreds are usually snatched up by rescue groups that are breed-specific. Hence, you might only find mixed breeds in the shelter.
If you desire a purebred which isn't currently available in the shelter, you can ask about such from any of such rescue groups mentioned above. They aid in rehoming purebreds in suitable homes that fit their temperament. If you find such a group, it is most likely you'll get the breed you are looking for.
But if you want a mixed breed, it is very common to find the following mixes: PitBull/Retriever, Shepherd/Rottweiler, Chihuahua/Terrier, etc. You can make your selection from any of those.
We recommend you go for a low-energy or small pet if you have a small home or you don't have much time/energy to expend playing with your pet. Then if your home and time/energy is the opposite of this, you can choose a more energetic dog that you can go walking or jogging with.
Examples of active dogs you could choose are retriever mix, pit cross, herding mix, or terrier mix. And examples of calmer breeds are Whippet cross, Greyhound, Mastiff, Toy Poodle, Chihuahua mix, etc.
Do note that small size doesn't mean less energy and neither does large size equal more energy.
Shelter Consideration
The shelter you adopt from plays a huge role in the kind of dog you eventually adopt. Hence, it is important you pay careful attention to this matter. Visit https://www.petfinder.com/pro/for-shelters/animal-shelter-essentials/ to find out what makes a shelter good for dogs.
Even if you choose to search online to find a shelter, make sure that you choose one that is close to you. This way, you'll be able to visit as often as possible even after the completion of the adoption process if there is any need for that.
Before you settle for one, try to visit as many as you can. Doing this will allow you to compare the pros and cons of each one. This, in turn, will help you make the best decision.
Here are some things to look out for…
A good policy for adoption return
Proper vaccination procedure
Clean environment
Reliable staff
Dog health and temperament test.
Choosing a Dog
Once you have decided on a shelter, take a visit to see the dogs available. Ensure that you don't attach emotions when making a choice.
Interact with those you consider potential pals and see their level of interaction with humans and other pets. While doing this, assess their fitness level. Try to invite the dogs over when given access without treats and notice their reaction. Then try to pet them on the head before moving to the back and chest. If they don't cower, growl or nip at you, then you can ask to walk them.
While walking them (one after the other), if they show any erratic behavior, then they aren't best for you. Ensure that you repeat this process for all the potential hopefuls. From this, you can decide on which one to go home with.
However, don't adopt immediately, come back with family or friends, and then repeat the same process with the dog you chose on the initial visit. This way you can assess how comfortable they are around your loved ones. Once you are satisfied, you can go ahead with the adoption process. Visit this website to find out more about the dog adoption process in Adelaide.
Conclusion
Adopting a dog is a wonderful thing to do as it shows the heart of compassion for the man's best friends that were abandoned. And with the tips shared, we trust that the process won't be so difficult for your compassionate soul.