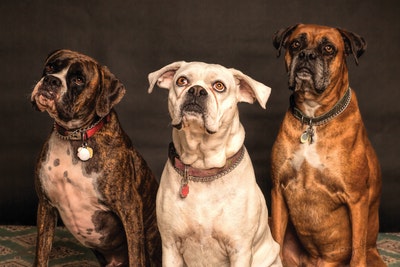 Dog harnesses are essential for your dog's safety, especially if your dog likes to pull. When buying a harness, one of the first considerations is to pick one based on what type of activities it will be used for.
Not all harnesses are suited for all activities. Some activities only require specific types, while others may not have such restrictions on the type of harness. Knowing what kind of harness you need is the first step in choosing a harness like the Babyltrl dog harness.
To help you narrow your search, here is a list of the essential features to look for and some suggestions on brands. When choosing a harness, there are five primary considerations:
How to Fit a Dog Harness
Fitting a harness can seem simple, but it is important to get it right. If the harness is too loose, your dog will be able to slip out of it. If the fit is too tight, it may cause chafing and discomfort for your dog. You need to concentrate on two areas when sizing your dog – the girth and the neck.
The Girth: This is measured behind your dog's front legs but in front of its hindquarters. It has to be snug enough so that you can fit two fingers in between your dog's chest and harness.
The Neck: Look for a harness with a neck hole that is just big enough to fit one finger underneath. If it's too tight, your dog won't be able to walk comfortably.
What is the Harness Material?
Different breeds and builds of dogs require different materials. The options are:
Nylon: This is an inexpensive material used by many brands like Babyltrl dog harness. It is lightweight and easy to clean.
Leather: Leather has been used to make dog harnesses for years. It is a strong material that offers adjustability with buckles or strap closures. Leather has become more expensive over the last few years, but it is still a popular choice for many dog owners.
Moleskin: This is heavy-duty nylon that resists wear and tear. While it doesn't have any buckles to break, you will have to remove it to put it on. This material does not breathe well, so look for mesh panels that will allow your dog's body heat to escape.
Ripstop: Versatile and easy to clean, this is also a popular choice for dog owners. It dries quickly if wet and doesn't absorb odors or mildew. It is also lightweight and strong.
Why is the Price Point Important?
When it comes to choosing a harness, you also have to consider what it costs. A cheap harness may not last as long as a more expensive one. In addition, some companies offer replacement parts at a reduced price while others do not.
If you have a dog with sensitivities, better-quality materials are necessary.
Do You Have a Dog with Sensitivities?
When buying a harness for your special needs dog, you have to be extra careful when choosing the correct one. You may need to research to find products that are not only suitable but durable enough to withstand your dog's unique challenges.
Dog harnesses come in all different colors, designs, and materials. Always choose one like the babyltrl dog harness, that is safe and comfortable for your large dog to wear for most activities.